Beat SMU Tailgater – Saturday, November 11th
Posted: 11/4/2017
Join the Class of '96 under our tent for the last home game of the season as Navy takes on SMU to avenge a series of bitter losses. Come out and get loud in the stands so we can pave the road to the only win the matters – an early December one! Our tailgate tent is located in Spot 12, which is the second site in from Gate 2 along Farragut Road. Look for the class crest on our tent, our flags flying high and the best party going on! If you can bring food or drinks to share, that's great. If not, you can also chip into the kitty that helps cover the costs of tailgating. And if you don't have tickets, we'll be watching the game live via satellite under the tent. We have rope lights and heaters for after the sun goes down, so stop by before, during or after the game!
Kickoff is at 1530 on Saturday. Lots open at 0930 and stadium gates open at 1330. March-on is scheduled for 1510 with a flyover at 1520. Last home game of the season. Be sure to join us for some fun!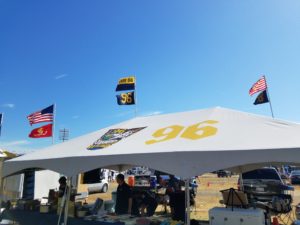 «
From the President: Annual Meeting Report
BEAT ARMY!!!
Recent Posts
Post Categories
Most Used Tages
Search the 1996 Site