Stay tuned for new and exciting features about the Class of 1996!
Welcome back, '96!!! Two years ago, I launched a new program for and with my USNA classmates. It had been 22 years since we'd graduated, and a few insights came to me:
We have each had remarkable journeys and have gathered valuable knowledge and wisdom that, if shared, would boost our collective and individual strength.
Everyone, and I mean EVERYONE, has something worth sharing.
As an individual shares their wisdom, not only does it grow others, it also fosters a stronger sense of self and confidence in the value that individual brings to the world.
We LOVE getting together and catching up!
I decided to interview a different classmate each month LIVE, to enable attendees to ask questions and to create an opportunity for a mini-reunion. I set up meetings on Zoom, invited classmates through social media, and then had amazing conversations with each interviewee. Each of my insights above was proven correct. 2018 was a pilot year, and I'm grateful for the small, committed group of supporters that we had upfront, including Nagel Sullivan, Cara Albright, Brian FitzPatrick, Christopher Banks, Patty Stoll, Chad Fulgham, Roderick Benson, Ryan Stone, and Micheal (Mike) Cummins,.
Stay tuned for more inspiration from this group!     –– Jenn Campbell
---
The interviews are broadcast live using Zoom video conferencing, which you can access through the Zoom app, website, or by telephone. Tuning in live enables you to participate in a fun Q&A session and be a part of the discussion. So that we can ensure these events are exclusive to USNA '96, registration is required (and free) and will be completed upon verification. You'll receive the link when your registration is verified. To have full access to the teleconference features on the Zoom platform, you may wish to install the Zoom app on your device. You can also join through the website link or by dialing the telephone number included in the registration. If you are not able to join us live, the archived version will be posted here following the event.
Updates about future New '96 Hour events and links to register will be posted in the News, Events & More section of our website, as well as on our Facebook and LinkedIn groups. For more information, to share ideas for future interviewees (including yourself!), or to offer your feedback, contact Jenn. Please join us LIVE, and help rally our classmates for this inspirational series!
Upcoming Interviews: All Times 1pm ET
Season 2 of the New '96 Hour concluded in May with a fantastic discussion featuring Jennie (Smith) McClellan. Stay tuned for Season 3, kicking off in Fall 2021!
Previous Interviews
September: Interview and Discussion with Harrison Schramm
Persuasion: Bridging the Gap between Analysis and Policy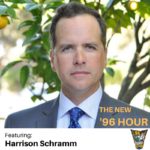 ABOUT: Harrison Schramm has been a leader in the Operations Research community for the past decade, and his professional passion lies at the intersection of data, mathematical models, and policy. He started to tap into this passion at NPS, while still an active duty helicopter pilot. Harrison has since written several published papers, served as VP of the Military Operations Research Society (MORS), and received the Clayton Thomas Prize for service to the profession of Operations Research in 2018. Harrison enjoys professional accreditation from INFORMS, the American Statistical Association, and holds a Charter from the Royal (UK) Statistical Society.
ARCHIVED LINK: Listen to the audio of our interview!
(Aired live 25SEP20)
---
October: Interview and Discussion with Aaron Dimmock
Lifework Harmony: Rebranding the Misnomer of Work-Life Balance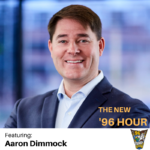 ABOUT: Aaron Dimmock is Founder and CEO of the Collective Performance Initiative, LLC. A retired Naval Officer and Aviator, Aaron has had the privilege of serving in various managerial and leadership positions for over 20 years, most notably as the Navy Representative to the Senior Advisor to the Secretary of Defense for Military Professionalism at the Pentagon, and as the CEO of a Navy Recruiting District. He is currently a Director at Chapman & Co. Leadership Institute. Aaron is working toward his Ph.D. while studying how candor shapes and sustains group performance.
ARCHIVED LINK: Listen to the audio of our interview!
(Aired live 30OCT20)
---
December: Interview and Discussion with Rory Berke
Big Questions That Shape A Transition to Civilian Life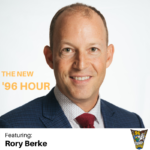 ABOUT: Rory Berke began working on new projects at Apple this summer after retiring from the Navy. During 24 years of service, Rory was an NFO aboard P-3s and then an Intelligence Officer. In 2006, he directed the efforts of an intelligence team off the coast of Somalia in the first at-sea capture of pirates in modern U.S. naval history. He also taught Political Science at USNA, was the U.S. Naval Attaché to Finland, and served several tours with U.S. Special Operations Command, including his final assignment that focused on development efforts in Africa. Rory earned three graduate degrees while on active duty, including most recently an MBA from the University of Oxford. He is the father of two wonderful children.
ARCHIVED LINK: Listen to the audio of our interview!
(Aired live 04DEC20)
---
January: Interview and Discussion with Joe Ruzicka
A Run for Office: What It's Really Like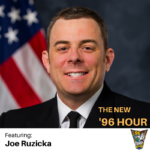 ABOUT: Joe Ruzicka, "Smokin Joe", is a former F-14 Tomcat RIO and Department of Defense Legislative Fellow to Senator John McCain, where he advised the Senator on defense and foreign policy issues. After retiring from the US Navy in 2016, he transitioned to his current role as Director of Business Development for Adams Keegan, an HR, payroll and benefits outsourcing firm. He is also a former candidate for TX State Representative District 107. He and his wife Beth live in Dallas and have two children, Emma and AJ, who take up the majority of their free time, patience, and money.
ARCHIVED LINK: Listen to the audio of our interview!
(Aired live 22JAN21)
---
February: Interview and Discussion with Eddie Buckles
Seize the Initiative: What a USNA Grad Can Contribute to the Corporate World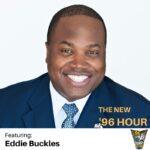 ARCHIVED LINK: Listen to the audio of our interview! (link coming soon)
(Aired live 26FEB21)
---
March: Interview and Discussion with Mark Mhley
Navigate the Pivot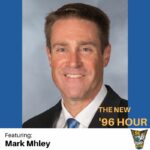 ARCHIVED LINK: Listen to the audio of our interview! (link coming soon)
(Aired live 26MAR21)
---
April: Interview and Discussion with Doug Moorehead and Josh Prueher

Build a New Company Using Lessons from Mother B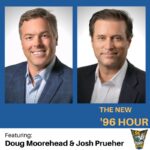 ARCHIVED LINK: Listen to the audio of our interview!
(Aired live 23APR21)
---
May: Interview and Discussion with Jennie (Smith) McClellan

Lessons from the Coach: Battle the Box, Find Your Own Path, and Make the World a Better Place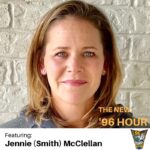 ARCHIVED LINK: Listen to the audio of our interview!
(Aired live 21MAY21)
Archived Seasons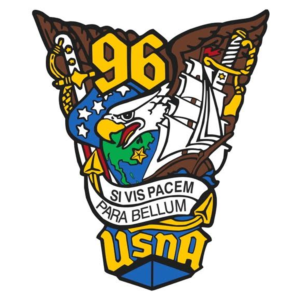 25th Reunion
BEAT ARMY!!!
Recent Posts
Post Categories
Most Used Tages
Search the 1996 Site