Stay tuned for new and exciting features about the Class of 1996!
Spearheaded by Jenn Campbell, the New '96 Hour launched in August 2019, featuring stories and interviews with classmates. You can tune in live to watch interviews, or view the archived versions later. The interviews will be live using Zoom video conferencing, which you can access through the Zoom app, website, or by telephone. So that we can ensure these events are exclusive to USNA '96, registration is required (and free) and will be completed upon verification. You'll receive the link when your registration is verified. To have full access to the teleconference features on the Zoom platform, you may wish to install the Zoom app on your device. You can also join through the website link or by dialing the telephone number included in the registration. If you are not able to join us live, we'll have a link to the recording and show notes on this page.
The first episode kicked off on August 23rd with Ryan M Stone on "Corporate to Start-Up: Make the Leap Without It Feeling Like a Leap." Jennifer interviewed Ryan to hear his stories from two successful start-ups and to get his insights on how to make a graceful leap into entrepreneurship. Learn more about his latest venture SmartSky Networks and view the archived tape using the link below. Updates about future events and links will be posted here, as well as on our Facebook and LinkedIn groups. For more information, to share ideas for future interviewees (including yourself!), or offer your feedback, please contact Jenn. Please help rally our classmates for this event!
Upcoming Interviews: All Times 1pm ET
Mar 27th William Marks, Insider Tips for PR and Communication Strategies
Apr 24th Kim Mitchell, The Benefits of Sharing Your Story: Build an Audience, Meet Friends, and Make a Difference
May 22nd Heidi Fearon Barker, Game Changers: How to Ease Transitions

Archived Interviews
Ryan Stone, Corporate to Start Up: Make the Leap without It Feeling Like a Leap (23AUG19)
Tony Magrogan, Demystifying "Strategy": What Makes for a Successful Business Strategy (27SEP19)
Chad Fulgham, The Internal Entrepreneur: Understand the Role of Money and Generate Continuous Value (25OCT19)
Dennis Santare, It's Who You Know: How to Build and Sell into Your Network (22NOV19)
Rhoan Boucher, Networking: The Art of the Conversation (24JAN20)
Michael Billok, Leading in the Civilian World: What Leaders Need to Know about Labor and Employment Law (21FEB20)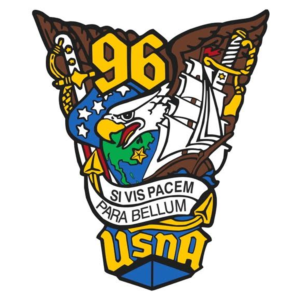 BEAT ARMY!!!
Recent Posts
Post Categories
Most Used Tages
Search the 1996 Site