BEAT ARMY!!!
Recent Posts
Post Categories
Most Used Tages
Search the 1996 Site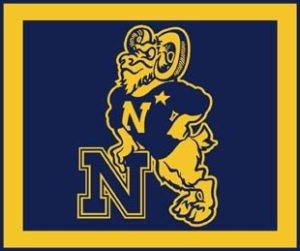 …and easier, too! Check out our link below, which is hosted by Give Campus via the Naval Academy Foundation. It's even mobile friendly! It is set up for both recurring pledges and one-time donations, so feel free to share it with friends and family.
The great Class of 1996 is piloting this new fundraising platform for the Foundation, so please send any feedback you have to our Class Project Officer, Brian Reardon.
Don't forget that donations are tax-deductable, and that corporate matching can really boost our giving potential. Here's a message from Brian Reardon, our Class Project Officer, about donations:
Class of '96,
Giving Tuesday is a great opportunity to make a tax-deductable gift or recurring pledge to the Class of 1996 Class Project!
Thanks to the classmates that have signed up for our $30 for 96 month pledge drive and to those that have directed their annual USNA Foundation donation to our Class Gift or have taken the extra step to set up corporate matching with their companies! You are putting us on the right path for our 30th reunion gift!
As we approach Army week, I hope that you will all participate at some level. Some are able to give more, and some less. I know of one classmate that has pledged $9.96 a month with a recurring pledge and another that is giving $96 a month. Both mean a great deal as we try to shatter participation rates and redefine how a class can participate in the growth of the Academy. Call the Foundation at (410) 295-4100, email melissa.nelson@usna.com, or use pledge form to set up a gift!
Beat Army!
Brian Reardon
brian.reardon@1996.usna.com
Find yourself daydreaming at work thinking about the good old days on the banks of the Severn? Why not wander over to the HR department at your workplace and inquire about how to apply for corporate matching for your donation to our class project? Free money like this could easily double the impact that 1996 can make at USNA! Contact Brian Reardon if you have any questions.