25th Reunion
BEAT ARMY!!!
Recent Posts
Post Categories
Most Used Tages
Search the 1996 Site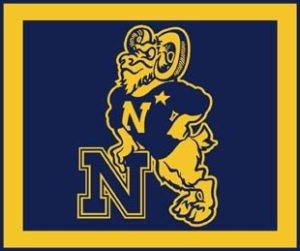 Email sent via Classmail 7/1/2021
Classmates, the USNA Athletic Department is asking me to submit our '96 Athletic Legends (see memo for details). Looking for 5-8 submissions. I need a name and a write-up (don't worry too much about the photo).  I'll throw a dart at 15 July for submissions. Don't be shy….Submit that friend / roommate of yours!!
Nagel Sullivan
GO NAVY!
Registration is open for the 2021 SAGS, which will be held virtually on 15 June. SAGS is open to all graduates of all five US Service Academies, as well as spouses/partners and guests of attending graduates. This summit will not be recorded, so the only way to participate or hear the dialogue is to do so live/day of event. Join the conference virtually and hear from speakers including Superintendent VADM Sean Buck '83, USN; Former Superintendent VADM Walter "Ted" Carter '81, USN (Ret.); VADM John Bird '71, USN (Ret.); MajGen Charles F. Bolden Jr. '68, USMC (Ret.); and LtGen Lori Reynolds '86, USMC. This summit will bring together a diverse group of leaders and experts to share and engage with the audience on the broad topic of today's extraordinary challenges, needs and opportunities. Learn more and register here.
From the USNA Alumni Association and Foundation: The 2021 All Academy Challenge has begun! Despite the challenges of 2020, last year, you all came together for our best year of the All Academy Challenge to date. Nearly 6,000 alumni and several hundred parents and friends showed up for the five day competition bringing in over One Million dollars in support for the Academy. Remember, this challenge is about participation, and beating the other service academies. To make a donation count, follow this link from 16-20 May 2021 https://navy.allacademychallenge.com/pages/usna-home Go Navy! Beat them ALL!
See Brian's remarks as well, on our class Giving page.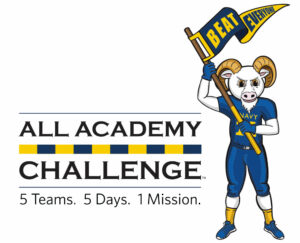 Please share with any 7th-12th graders, parents, teachers, and counselors!
Don't miss the Virtual Information Session for the US Naval Academy — one week from today! Speakers will discuss what life is like on the Yard, how to navigate the application & nomination process, career opportunities available upon graduation, and what parents need to know throughout this process. This session is hosted by the Greater DC area Alumni Association but it is open to ALL who are interested in the Naval Academy.
Registration is via the USNA GWC website, or see their full event flyer here.
The USNA Alumni Association regional Board of Trustees elections open 01 March for the Mid-Atlantic and the Western regions and will run through 21 April. Whether you fall in either of these regions depends entirely on the address you have on file with the Alumni Association. We're reached the point in life when a good number of folks running for regional and area chapter board position are from our own class, adjacent classes, or Shipmates we crossed paths with in the Fleet – so be sure to read about who is running so that you are equipped to support those you know if you choose to do so!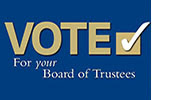 From the Alumni Association: If you live in the Mid-Atlantic or Western regions, be sure to vote in this year's Alumni Association Board of Trustees election. Your input strengthens our Association and our shared future. Those elected will join the board for the Spring 2021 meeting. Those living in the Mid-Atlantic and Western regions will receive a ballot via mail for the 2021 Board of Trustees election. Printed ballots will be sent to regular members by an external vendor, Yes Elections, with complete voting instructions for mail, phone and online options. You may opt out of a paper ballot and vote electronically should that be more convenient for you. Additional information on the election, including candidate biographies, is available here. Voting closes on 21 April 2021 by 5 p.m. EDT.
Yesterday marked the annual wreath laying at USNA Cemetery and Columbarium. Despite COVID restrictions and a scaled back ceremony, a smaller than usual cadre of volunteers laid the many wreaths donated this year at gravesites and along the wall on Hospital Point. If you read the USNA official website describing history and memory at the USNA Cemetery you will read of the record of peacetime and wartime; the record of tears; and the record of accomplishments. Of parents and children. Of Medal of Honor recipients and midshipmen. But to me, the cemetery is much more than merely a record. It is the final resting place of so many links in the chain, including our own classmates that we hold so dear. Many thanks to Nikki Battaglia, who represented our class at the wreath laying this year and ensured wreaths were laid for Autumn, Robin, and Terri – among the many others honored there. From the hallowed ground of a place that taught us toughness, honor, humility, courage, commitment, duty, and allegiance – the bond that connects us all can never be broken.
A different-than-usual ceremony followed suit at Arlington National Cemetery this year, spread out over a number of days (13-19 December) and limited in attendance to families and the soldiers designated to lay wreaths on behalf of families who could not travel to the area. Brian Reardon, who visited Arlington on 13 December to honor his mom, and shared with us photos of two classmates who were laid to rest nearby – Brian Hoke and Tom Budrejko. In this month of December, the tail of a very difficult year for all of us, please pause and remember those of our ranks who paid the ultimate sacrifice and have preceded us over the rainbow bridge.
Rest in peace, classmates. We have the watch.
From the USNA Alumni Association: We are looking for the best design to use as our Army-Navy button this year. Navy fans are an amazing, creative, spirit-loving group—so show us what you got! Make it fun and eye-catching, family-friendly and all about NAVY! If your button is selected, you'll have bragging rights for the year!
SUBMIT YOUR DESIGN: Email your design to events@usna.com before 12 p.m. EST on 16 November. Include your name, address and phone number.  The top three entries will be chosen by staff and then posted on our social media platforms (Facebook and Instagram: @usnaalumni) for Navy fans to vote for their favorite from 17-19 November. The winner will be announced on social media and this space (USNAAA website) on 20 November.
DESIGN SPECIFICATIONS: Button dimension final trim size is 3.5 inches. Live content area is 2.75 inches (copy not to exceed this area).
ACCEPTABLE FILE FORMATS: Artwork can be accepted electronically as a jpeg, tif, eps or PDF. Electronic files must be 300 dpi.
Contest open to all Navy football fans! Share as desired among friends and family. See the USNAAA official contest page for details. Best of luck to all competitors!

Due to ongoing limitations on outdoor sporting events in Pennsylvania, this year's Army-Navy game was moved to West Point in order to ensure that the Brigade of Midshipmen and Corps of Cadets could be in attendance. See the Oct 23rd press release for more details and remarks by the athletic director and Superintendent.
No official decision on fan attendance has been made at this time, but it is anticipated that attendance will be limited to only the Brigade and Corps. The game will be televised as scheduled. GO NAVY, NAVY, NAVY! BEAT ARMY, ARMY, ARMY!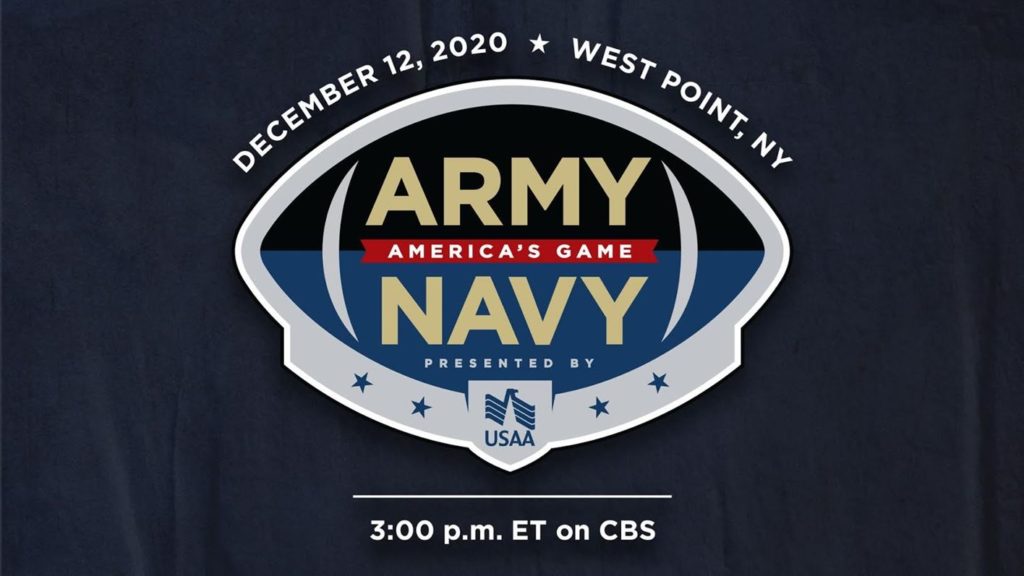 If you have or know any 6th – 8th grade girls who would be interested in this event, please share with them!
The U.S. Naval Academy STEM Center for Education and Outreach is hosting a virtual Girls STEM Day Saturday, Oct. 17, from 10 a.m. to 12 p.m.  The event will take place live on their Facebook page and is aimed for 6th-8th graders who are interested in learning about how engineers and scientists make the world a better place for everyone using hands-on activities! 👩‍🔬📡⚙️🔬🩺 Keep an eye out for more information closer to the event!
(Original post: 30 September on official USNA Facebook page)
Key details: no registration required; event will be live streamed online. Guidelines, supply lists, downloadable templates, and link to live event can be found here.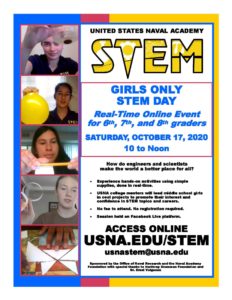 The decision to keep Navy's stands empty was recently reversed and the Brigade will now be in attendance on Saturday for Navy's fourth game of the season (second home game). The Brigade will be socially distanced by company and pods of roommates in the stands. No family or guests will be in attendance, and tailgating is still prohibited.
Press releases: Capital Gazette     NavySports.com     ESPN