25th Reunion
BEAT ARMY!!!
Recent Posts
Post Categories
Most Used Tages
Search the 1996 Site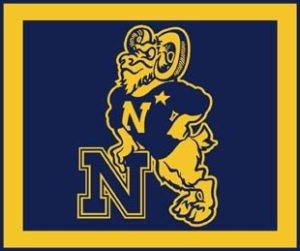 Passing along some sad news via Gina (Foltz) Payton:
---
It is with deep sympathy, that I share Mrs Susan Pegram, Robin Pegram's mom, has passed away and joined her daughters. The following are the best details that I have right now for her memorial service –
St. Clements Episcopal Church
706 W 113th Ave
Tampa, FL 33612
Friday, June 11
Mass 1030
Visitation at 1000 before service
Lunch to follow at funeral home (details at service or I may be be able to get the address for this that need it)
Burial – Bushnell National Cemetery
6502 SW 102nd Ave
Bushnell, FL 33515
If you would like to donate for flowers or gifts, please message me (originally posted on FB) before Tuesday (08 June). Right now I know that my family and Cathy Nguyen will be attending. If you would like to send cards or a note to the family, message me for an address. This family has endured much over the years and remained an inspirational couple to many of us. Her presence in our class page will be missed, along with the many stories she would share of Robin. Please pray for Mr Earl Pegram as he has lost his wife of over 55 years.
We've certainly been blessed with an increase in virtual/live-streamed events over the past year, which in some cases allow us to connect for events we might not otherwise have been able to attend. Retirement ceremonies are no exception. All are welcome to join us online on Thursday for Col. Shane McDonald's retirement ceremony, which is being live streamed from the National Geospatial Intelligence Agency out in St. Louis. The ceremony begins at 1430 EDT (1330 local/central time) and will be accessible live using the event link below – as early as 1420 Eastern so that the ceremony starts on time. Please tune in if your schedule permits as we wish Shane fair winds and following seas into his retirement from the great Class of 1996!
Date/Time: Thursday, 01 April 2021 @ 1420 EDT
Event link: Join live here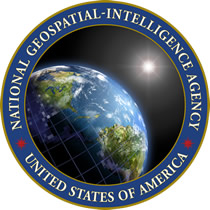 Yesterday marked the annual wreath laying at USNA Cemetery and Columbarium. Despite COVID restrictions and a scaled back ceremony, a smaller than usual cadre of volunteers laid the many wreaths donated this year at gravesites and along the wall on Hospital Point. If you read the USNA official website describing history and memory at the USNA Cemetery you will read of the record of peacetime and wartime; the record of tears; and the record of accomplishments. Of parents and children. Of Medal of Honor recipients and midshipmen. But to me, the cemetery is much more than merely a record. It is the final resting place of so many links in the chain, including our own classmates that we hold so dear. Many thanks to Nikki Battaglia, who represented our class at the wreath laying this year and ensured wreaths were laid for Autumn, Robin, and Terri – among the many others honored there. From the hallowed ground of a place that taught us toughness, honor, humility, courage, commitment, duty, and allegiance – the bond that connects us all can never be broken.
A different-than-usual ceremony followed suit at Arlington National Cemetery this year, spread out over a number of days (13-19 December) and limited in attendance to families and the soldiers designated to lay wreaths on behalf of families who could not travel to the area. Brian Reardon, who visited Arlington on 13 December to honor his mom, and shared with us photos of two classmates who were laid to rest nearby – Brian Hoke and Tom Budrejko. In this month of December, the tail of a very difficult year for all of us, please pause and remember those of our ranks who paid the ultimate sacrifice and have preceded us over the rainbow bridge.
Rest in peace, classmates. We have the watch.
In this Capital Gazette article, published 10 May 2020 (two days before the abbreviated commissioning events began), a number of local Firsties share their thoughts about how the last semester of their USNA journey has been impacted by COVID-19. Their responses and perspectives both surprised and impressed me, and I wanted to share it with all of you in case you hadn't seen the article via other channels.
Photos from the first (12 May), second (14 May), and third (16 May) of five ceremonies have been released by USNA in small albums if you're interested in seeing what the ceremonies were like. According to the Academy, many more photos will be released in organized albums after 22 May, which is the official date of commissioning for all of the graduates.
Email sent via Classmail 4/20/2020
Greetings classmates,
I wanted to take a few minutes and reach out to all of you for 2 main reasons:
First, there is a Council of Class Presidents (COCP) coming up next week that I plan on attending. If there are any specific questions, comments, concerns, etc…that you would like me to address with the Alumni Association, please send me an email or give me a call to discuss. My plan is to take any notes of interesting information and share that with everyone.
Secondly, I wanted to check-in with everyone regarding the COVID-19 situation. I can't pretend to know everyone's situation but I imagine that some of us are impacted more significantly than others.  If you're a small business owner or the business you work at is forced to close (restaurant, teacher, gym, etc…) then you could be faced with a dire situation.  Before you let it get to a point where stress is too much to handle, please reach out to someone…. anyone… classmates or not. And I can definitely say that there are there is help out there in various forms; even if it's just someone to listen.
We have such a diverse group: active duty, retiring, reservists, new parents, kids graduating from USNA, business owners, teachers, contractors, you name it….I'm sure we have someone quietly in the shadows needing help but are afraid to ask.  I'm equally sure, someone is willing to help too.
I will put in a plug for '96+2 Objective Zero.  This was started due to their disturbingly high suicide rate in their class.  It can get you in touch with someone 24/7. Download their app too.  And if you feel so inclined, you can volunteer to be an Ambassador so someone might call you for help one day.
https://www.objectivezero.org/
Thanks to the classmates that have been organizing various events over the last few weeks.  Whether they were serious or just drinking on Zoom, it helps break the monotony of the situation.
Feel free to contact me directly and I will do my best to help you out!
Nagel Sullivan
(301) 904-1526