Stay tuned for gouge on class-related events and gatherings here! Academy-sponsored events and alumni-related events in the mid-Atlantic region are included. Please contact me if you're planning to host an informal gathering or even just a happy hour so I can create a post about it or put a link here. This includes watch parties for away football games and west coast events! Let me know if you are aware of any networking opportunities or career-oriented events that the class could benefit from, as well. – Cara
Upcoming events – many are virtual, so check this page regularly even if you live outside the NCR!
Link to full calendar of the Greater DC Alumni Chapter and to join the chapter, register here.
---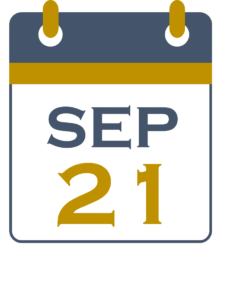 Policy Discussion – Reflections on 9/11: 21 September 2021, 1900 – 2015 EDT
Venues: Virtual, link to register
Highlights: Next in their policy series, "Reflections on 9/11: The Impact of America's Forever War on the Military and its Personnel" sponsored by USNA Alumni Association Greater Washington, DC Chapter (USNA AA GWC)
Join us for the next iteration of the GWC Policy Series. In honor of the 20th anniversary of the attacks of September 11, 2001, we will be discussing the impact of the Global War on Terrorism (GWOT) on the U.S. military and its personnel. This session will include both personal reflections and policy insights from military personnel on a range of issues including but not limited to the state of the All-Volunteer Force (AVF) after 20 years of continuous warfare, the impact of the GWOT on recruiting and retention, and how the Navy and Marine Corps may need to shift paradigms to be ready for "the next war." Please note that evolving current events may be discussed, but the conversation will focus on policy – not partisan politics. Thank you in advance for your cooperation.
---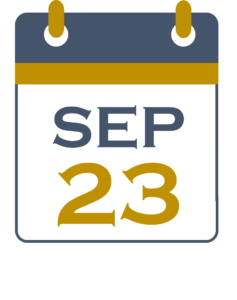 2021 McMullen Naval History Symposium: 23-24 September 2021
Venues: Virtual or in person, link to register
Highlights: The History Department at Annapolis hosts this world-renowned event biennially to highlight the latest research on naval and maritime history from academics and practitioners all over the globe. The 2021 McMullen Symposium will be held in Annapolis, Maryland, on 23-24 September 2021. Held since 1973, the symposium has been described as the "largest regular meeting of naval historians in the world" and as the U.S. Navy's "single most important interaction with [an] academic historical audience."
Have an interest in naval and maritime history? Sign up to attend our free 2021 McMullen Naval History Symposium. The hybrid event will take place Sept. 23 – 24, and anyone is welcome to attend in person or virtually. To register, please go to the Symposium website.
---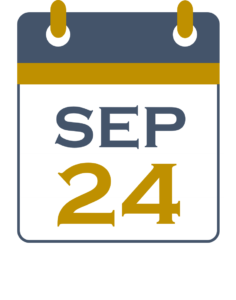 The New '96 Hour with Patrick Shearon: 24 September 2021, 1300 EDT
Venues: Virtual (via Zoom) pre-registration required, link to register
Highlights: The New '96 Hour with Patrick Shearon on Delivering Success through Supply Chain Leadership
This Friday, we'll be talking with Patrick Shearon, founder of supply chain project leadership company, North Sky Leaders. Though his background as a USMC Logistics Officer got him an early start in this field, Patrick attributes much of his success to the principles he learned and practiced at USNA. Join us to learn more about the field of supply chain management, founding a company, and how USNA set him up for success. He's got an inspirational message as well as client cases to share–you DO NOT want to miss this! Remember that you've got to be *LIVE* with us to get your questions answered. See you then!
---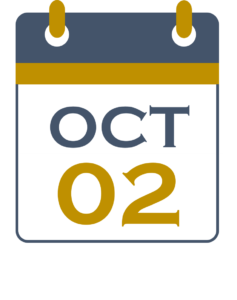 Home Navy Football v. UCF and Class Tailgate: Annapolis, MD, 02 October 2021
Venue: Spot 12 (along Farragut Road), Navy Marine Corps Memorial Stadium
Kickoff: 1530
Come join us for the 3rd home game of the 2021 season! Remember, we have TV/satellite inside the class tent, so tickets are not required in order to see the game. If you're in town, stop by and hang out with your classmates! The tent will be kicking from late morning until well after the game.
---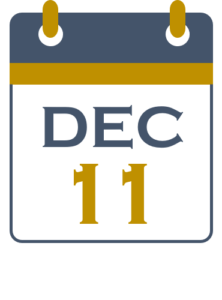 122nd Army Navy Game: East Rutherford, NJ, 11 December 2021
Venue: MetLife Stadium, Meadowlands Sports Complex, East Rutherford, NJ
GO NAVY, NAVY, NAVY!!! BEAT ARMY, ARMY, ARMY!!!
Kickoff: TBD
Schedules of events will include a special 9/11 remembrance ceremony to commemorate the 20th year after the attack on the World Trade Center. Bring your cow bells, your foam fingers, and all your gear – see you in New Jersey!
---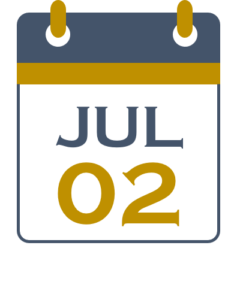 Norwegian Dawn: 9-Night North Europe Cruise (Norwegian Cruise Lines), 02-11 July 2022
Sponsored by Dan Morio ('91) e: dan.morio@cruiseplanners.com; p: (540) 624-0140
Embarks and disembarks Copenhagen, Denmark
Ports of Call: Berlin (Rostock), Germany; Gdansk (Gdynia), Poland; Klaipeda, Lithuania; Riga, Latvia; Helsinki, Finland; overnight in St Petersburg, Russia; Tallinn, Estonia
Join the crowd of '96ers who have already reserved cabins! This is a re-schedule from an earlier cruise date which was slated to coincide with the Class of '91 30th reunion, but has been shifted 2022 due to travel uncertainties related to the COVID-19 pandemic. If you were originally booked for the May 2021 or July 2021 cruise, reservations can be moved. Contact Dan for more details. 322 days until departure!
---
Upcoming Career Conferences:
Service Academy Career Conferences: November 2021 (virtual)

Venues: Virtual

All 2021 SACC events will be virtual and not affiliated with the traditional host cities.
Career Fair will be held on the afternoon of the last day of each event.  
This virtual SACC will utilize a streamlined Slack communication platform to allow for ease of chat and video conferencing between recruiters and candidates.  Training will be provided in advance. See information below for dates and times. *For organizations unable to use Slack, we have options for you.  Please contact us for details.

Links to: SACCentral login page, new job board (website has recently been restructured/rebranded)

Military Mojo Career Conference: Washington, DC (Pentagon City) 10 September 2021 (in person) and Philadelphia, PA 10 December 2021 (in person)
---
25th Reunion
BEAT ARMY!!!
Recent Posts
Post Categories
Most Used Tages
Search the 1996 Site