BEAT ARMY!!!
Recent Posts
Post Categories
Most Used Tages
Search the 1996 Site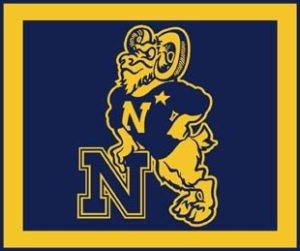 …and easier, too! Check out our link below, which is hosted by Give Campus via the Naval Academy Foundation. It's even mobile friendly! It is set up for both recurring pledges and one-time donations, so feel free to share it with friends and family.
The great Class of 1996 is piloting this new fundraising platform for the Foundation, so please send any feedback you have to our Class Project Officer, Brian Reardon.
Don't forget that donations are tax-deductable, and that corporate matching can really boost our giving potential. Here's a message from Brian Reardon, our Class Project Officer, about donations:
Class of '96,
Giving Tuesday is a great opportunity to make a tax-deductable gift or recurring pledge to the Class of 1996 Class Project!
Thanks to the classmates that have signed up for our $30 for 96 month pledge drive and to those that have directed their annual USNA Foundation donation to our Class Gift or have taken the extra step to set up corporate matching with their companies! You are putting us on the right path for our 30th reunion gift!
As we approach Army week, I hope that you will all participate at some level. Some are able to give more, and some less. I know of one classmate that has pledged $9.96 a month with a recurring pledge and another that is giving $96 a month. Both mean a great deal as we try to shatter participation rates and redefine how a class can participate in the growth of the Academy. Call the Foundation at (410) 295-4100, email melissa.nelson@usna.com, or use pledge form to set up a gift!
Beat Army!
Brian Reardon
brian.reardon@1996.usna.com
Email sent via Classmail 11/12/18
Greetings classmates,
I'm emailing out our annual update this year (last year I tried the Facebook video feature but most didn't take advantage of it so back to email). I will continue to use Classmail for the more "official" announcements to reach all of those not on Facebook. Remember that we also have a website (this one right here!) that Cara keeps up date date and has done a LOT of work to get up and running.
SAD NEWS
I hate to start off with unfortunate news, but this week we lost our classmate Jeff Dixon. Funeral service/visitation will be Thursday 1:00-4:00 in Westminster, MD. Please keep his family in your thoughts. (Link for details)
CLASS GIFT
For some time, we have been talking about our 30th Reunion Class Gift and our effort to raise $600,000 is support of USNA. We have decided to lead the way with a new pilot for raising money for Class Gifts. Rather than rely on a few large donations, we want to push for record levels of smaller donations and much larger participation rates than is the norm. To that end, please consider making a minimum pledge of $30 a month for 96 months ($2,880 total over 8 years).
Our project consists of Conservation of the 1st/2nd Class Benches (see previous post for photos), Project Based Learning, Athletic Excellence, and the Naval Academy Fund. It does not seem unreasonable that we could get the 208 classmates we need to reach our $600K goal.  In fact, we would love to blow past that participation rate. Please spread the word and reach out to your Class Officers or Company Reps with any questions.
We had hope to get this drive up and running for on-line donations, but USNA Foundation issues with their software provider is delaying progress. Please excuse our 20th century methods and please donate the old-fashioned way to help us reach our pledge goal before the Army-Navy Game! Just email,scan, fax (seriously? what is a fax?), or call in your pledges. Details are on the downloadable pledge form: Class of 1996 Pledge Form $30 for 96 months
POC is Brian Reardon (Brian.reardon@1996.usna.com)
Last note –  to those that give to other priorities (Rugby, Crew, D&B, Cyber, etc.) please consider supporting our Class Gift in addition to your other annual donations. To those that plan to give more than $2,880 over the next 8 years, feel free to up your $30 pledge, make larger annual gifts, or supplement your current giving by adding a pledge to our Class Gift.
25TH REUNION
The planning for our 25th Reunion is well underway. The Committee has chosen Air Force weekend, 01-03 October 2021, as the tentative dates for our event. This choice allows the group to move forward with planning and vendor negotiations. Expect the dates to be finalized when the football schedule is published in Winter 2021. Please feel free to contact me directly if you want to contribute or help with the planning.
POC is Thomas Leahy (leahyt@gmail.com)
COUNCIL OF CLASS PRESIDENTS (COCP)
This year, Cara Albright attended the COCP on 8 Nov. Although this was a very abbreviated meeting, there were a few things that she wanted to pass along:
Suicide Prevention – This initiative began with '98 in response to their own personal situation (50% of class losses that are not operational are due to suicide) and will be discussed at great length at the spring '19 COCP.
A lot of discussion on reunions (lessons learned, costs, alternative venues, etc…).  All these things have been fed back to our Reunion Planning Committee.
COMPANY REPS
We are still looking for a few more volunteers to be their company rep. It's really not that much work but helps when we need to reach out to large groups.
Looking for reps for 7th, 26th, 29th, 32nd, and 34th still….
You get to help us track down your company mates and make sure they are getting all the information on class news.
FOOTBALL TAILGATE
Another awesome year is almost over (JUST HAVE TO BEAT ARMY!!). Each week is like a mini-reunion and we often get people that are on work travel for the week to stay an extra night to come to the game on Saturday.
The donations in the tailgate kitty pay for all of the sustainment (~$3000 a year). This year, all of the prices went up pretty significantly but we are still about breaking even. All the funds we receive to the paypal account help to pay for any of the larger upgrades (e.g., eventually we will need a new trailer, etc). If you feel like throwing a few dollars that way to help make our spot one of the most envied tailgates, please send them to paypal at USNA1996Tailgater@gmail.com
POC is Nikki Battaglia (n.battaglia96@gmail.com)
There may be a few 96 jerseys (link here) left if you didn't get a chance to get your personalized one!
ARMY/NAVY GAME
As usual, many of us will hit the town Friday night. Some of us will try to meet up so let me know if you want to join. Saturday, I'll do the standard no-host social at Tir na Nog in Philadelphia starting about 10:00. Every year they allow us to hog a section of the restaurant to stay warm, eat, and drink before the game. Hopefully the weather will be better than it was last year.
And with that, I'll wrap up this update.
Nagel Sullivan
Class President
BEAT ARMY!
The DC chapter of the USNA Alumni Association is hosting a Fall Open House on 17 October for students from Virginia, Maryland, and the District interested in attending the Naval Academy. Candidates from 7th through 11th grade and one parent are funded by the chapter. It is a cool event every year! Please check out the registration link (below) and spread the word to friends and neighbors.
Please contact John Costello if you have questions, have trouble with the registration form, or make a game-day decision. You can also call the chapter directly at 703-960-6804 to get added to the access roster.
Email sent via Classmail 7/27/18
Classmates,
This was posted on Facebook but we wanted to reach all of you that aren't on there.
Nikki Battaglia set up a deal with a company to purchase personalized Navy jerseys for $130 (at-cost) and part of the proceeds will go to our class gift that we just established!  It's a win for everyone.
Just follow the link, order your jersey (I might suggest 96 as the number), and they will mail it to you directly.
https://www.onthefield.com/products/Custom-Navy-Midshipmen-Under-Armour-Football-Jersey-Imprinted-or-Hand-Stitched.html
Here is the link for the kids jerseys.
https://www.onthefield.com/products/Youth-Custom-Navy-Midshipmen-Football-Jersey-Imprinted-or-Hand-Stitched-By-Under-Armour.html
There is no deadline but we don't know how long they will keep it open for the deal.
If you know someone that isn't from our class, they could still buy one and put whatever other stupid number they want on it….and we get the $30 toward our class gift!
Email sent via Classmail 5/29/18
Class of 1996,
I'm happy to announce that after of about a year in work, we finally have our MOU signed between our class, USNA, and the Alumni Association. Based on feedback from you all and alignment with USNA priorities, here is our "Class Project":
Conservation of the First and Second-Class Benches and their supporting plinths and cannon (Bench Conservation) – 50% ($300k). See attached photos
Project Based Learning (PBL) – 27%
Athletic Excellence (AE) – 8%
Naval Academy Fund (NAF) – 15%
Shortly, our class project/funraising lead (Brian Reardon) will start our campaign to start raising funds so I won't steal his thunder. If you have specific questions, he'll be able to answer them.
I did want to point out, that if you don't like the ratio we picked, you can designate the proportion of your donation and where it goes to as long (as it's one of the four items). If you don't like any of the four, then you can still give to whatever you want and it will count toward our lifetime giving amount but not our project.
Coincidently, the All-Academy Challenge will be starting this Wednesday. The point of this is to get the highest participation rate (versus highest dollar value) between all the Academies. If you would like to donate during the Challenge, it will count toward our Project but it isn't directly a part of our fundraising effort.
Keep an eye our for details!
Beat Army,
Nagel Sullivan
Email sent via Classmail 5/4/18
Greetings Class of 96!
I recently attending the bi-annual Council of Class Presidents (COCP) at the Academy.  I wanted to pass along some of the things we talked about and keep you all informed on what is going on with our alma mater.
Official minutes from the previous council (Fall 2017): Fall 2017 COCP
Unofficial minutes from current council: Spring 2018 COCP Minutes from Nagel
Briefing from the Alumni Association and Foundation: Spring 2018 Foundation
Briefing from the Academic Dean: Spring 2018 Dean
Class Updates:
In sad news, I assume that most of you heard about the recent passing of our friend and classmate Teresa Elders on 15 April. Please keep her family in your thoughts and prayers. Please send any donations to NineGirlsAsk.
Let me know if you want your football parking pass at the 1996 tailgate spot.
A sincere appreciation for those

COMPANY REPS

that have been working with

Shane "Bruce" Mcdonald

to update your company's databases. There are still pockets of classmates out there that don't have current e-mail addresses in there.
Our

30 Year REUNION PLANNING COMMITTEE

has been plugging away at initial planning activities. With the football schedule getting published in Feb, the key is to have as much planned as possible so that you can execute a plan quickly. They are taking into account your responses from the 20-year survey and other classes lessons learned. Please thank Thomas Leahy for leading the charge!
Lastly, an update on our

30-Year reunion class gift

. Brian Reardon has been working with USNA to get our MOU written and signed. Unfortunately, it probably won't be done by the May All-Academy Challenge so anything we donate that week will not count towards our fundraising goal. Brian did great work trying to balance USNA strategic objectives, 96 Class desires, and realistic plans to come up with our fundraising goal.
Have a great weekend!
Nagel Sullivan
Email sent via Classmail 10/24/17
Greetings classmates,
We had a successful Annual Meeting on Saturday at the tailgate. For those of you on Facebook, we pushed the video out on fb LIVE and last I looked, I think about 30 people viewed it. However, if you'd like to just read the minutes, I am emailing them out (see attached). A few highlights:
1) In response to many people's request, Cara Albright has done a fair amount of work getting an official 96 WEBSITE up. This will be a good repository for those not on Facebook, AND if you are, it will be easier to find official information. Take a look and send suggestions to Cara. She has been pressing the Academy on adding features: http://1996.usnaclasses.net.
2) Since there has been some confusion, I wanted to clarify what constitutes being a "classmate". According to the Alumni Association, it is anyone that raised their hand on July 2, 1992. It doesn't matter if you graduated or not.
3) Thomas Leahy has already volunteered to run our 25th reunion.
4) We are still looking for Company Reps from 3, 7, 10, 12, 13, 26, 28, 29, 32, and 34.  Please contact Shane "Bruce" McDonald at tonteauex@yahoo.com if you are willing to spend a little time tracking down current contact information on a few company mates. This will help us straighten up the class registry.
5) Lastly, we plan on constructing a new bar for the tailgate and we would like to use YOUR COMMAND COINS in the top of it (your ship, squadron, or whatever coin means something to you). Drop me an e-mail if you need my address. You can also send a zapper for the trailer.
Go Navy, Beat Army!
Nagel Sullivan
(301)904-1526