25th Reunion
BEAT ARMY!!!
Recent Posts
Post Categories
Most Used Tages
Search the 1996 Site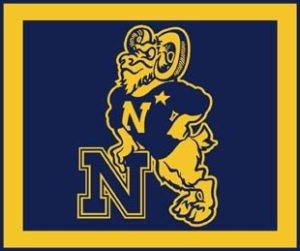 18 July is the last day to order from Anchor Enterprises. Get your swag here:
Shipping is expected to begin the week of 23 August for delivery prior to the reunion. Please contact Tony Yanero (tyanero@hotmail.com) with any questions.
Email sent via Classmail 7/13/2021
'96,
Several things to update everyone on
CLASS ELECTION
First off, I would like to announce the results of our Class Election!
President- Bill Pennington (Current VP)
VP-Ghislaine Stonaker
Secretary-Cara Albright (Current Secretary)
Treasurer-Nikki Battaglia (Current Treasurer)
I appreciate everyone taking the time to vote.  I also want to thank all 8 classmates for raising their hand to volunteer for the Executive Committee.
They will take over starting at the 25 year reunion.  I've enjoyed the last 5 years and I appreciate all the support I have gotten (but I also look forward to BP taking the reigns for a bit)  Congrats!
REUNION
A few important points:
Westin Room Block– Our room block at the Westin is full.  The committee tried to hit the sweet spot on reserved room and not incuring financial responsibility for unbooked rooms.  (There have been stories of reunions having to cover empty rooms)
Online store– It will close Sun July 18th.  This will ensure all items are received by the reunion.  Based on feedback, Tony Yanero will evaluate the cost, quality, and availability of items to determine if we will stick with the same company. Go to http://www.usnaclasstore.com/96store.html to order your '96 Gear!  
Sponsors– If you know of any classmate, their company, or some other company that might be interested in sponsoring an event, please reach out to Thomas Leahy.  There is the networking event, tailgate, fun run, etc… They have not worked out the actual mechanics yet but are exploring how we might be able to make our event even better with some sponsors. We might do signs, or something like "This Tailgate is brought to you by COMPANY X".
Fun Run– We had a much larger level of interest in this than we expected.  The Committee is working with USNA on options.  Considerations are weekend traffic, safety, getting on base, parking, and so on.  Stand by for more information.
Schedule update– Please note that a few things have moved in time and location.  They will continue to update the SOE on the registration site.
Registration– It is still open.  At the moment, there is a planned price increase on 1 Aug.
https://www.signupnow.events/Default.aspx?OrgId=1041&OrgName=USNA1996&eid=1060
CLASS GIFT
We are doing fairly well on our class gift and will continue raising funds through this reunion out to our 30th reunion.  If you would like to setup a monthly donation, reach out to Brian Reardon to get details.  bpreardon96@gmail.com
As you retire
Go Navy!
Nagel Sullivan
Email sent via Classmail 6/18/2021
Classmates,
Time for a Reunion update from Thomas Leahy:
REGISTRATION
FYI, our numbers are looking pretty good (currently 276 classmates are attending) but we still need some more people to register to meet our assumptions on pricing.

The Reunion Committee has certain costs that are by head (e.g., food) and certain ones that are spread across registrations (e.g., security and the tailgate tent).  If we don't get enough people, then the Committee will have to cut back on some of those fixed costs.

There are about 40 people that registered but didn't actually checkout/pay.  Thomas sent you all an email so if you aren't coming, just we can track headcount.
The price will increase again 1 July.
If you are having finance issues and that is the only thing keeping you from attending, please contact Thomas to discuss options.
The MD Governor is rescinding all COVID restrictions as of 1 July.  So there will be minimal impact to our activities.
FRIDAY NIGHT RECEPTION
Lots of questions about what will be provided Fri night.  The short answer is open bar and food options/carving stations.  Exact menu items will be providing as we get closer and things firm up.
FOOTBALL TICKETS
There are still seats and standing tix available.
Reminder that you do not need a football ticket to get into the tailgate.
Our block closes at the end of June.
HOTEL BLOCK
There are very few rooms left.
on July 10, we will release any remaining rooms back to the Westin.
CLASS STORE
ELECTION
Don't forget to vote for your Executive Steering Committee.  Only a few weeks left.
Nagel Sullivan
Anchor Enterprises has reopened the class merchandise online store for summer ordering. Get your swag here:
Orders placed by 18 July will begin shipping the week of 23 August for delivery prior to the reunion. Please contact Tony Yanero (tyanero@hotmail.com) with any questions.
Happy June everyone! Hope everyone had a safe and memorable Memorial Day Weekend. I live close enough to hear the memorial gun salutes at Arlington, which was a wonderful reminder to pause and pay tribute to those who have gone before us. As of today, we're in the June price zone for reunion registration, so if you have not made your plans yet to join us in September, now is the time to do so! The next incremental price increase occurs on 1 July. The tiered pricing is designed to incentivize early sign up. This allows us to put down deposits and lock in the best pricing, which is largely dependent on how many folks we can muster. There is an option during the registration process to break up the payment. Please reach out to Thomas Leahy directly if you are have a financial hardship (leahyt@gmail.com) and need assistance. This is a come one, come all event – and while the committee has done their best to keep costs low, the reality is things do not come cheap in Annapolis.
A few other reunion notes —
The online merchandise store will reopen on 13 June. Items ordered this summer will arrive prior to the reunion. Contact Tony Yanero with questions.
There are still rooms available in the hotel block. We will start dialing back the room numbers to remove risk of us having to cover unbooked room.
There will be some slight schedule tweaks coming out (networking event and Class Business meeting times/locations).
Hope to see you in September!
Email sent via Classmail 5/18/21
Class of 96,
The 25th Reunion Committee is happy to announce that our registration portal is now open. A dedicated group of volunteers has put in countless hours to plan a fun series of events for Sept 10 – 12th. We hope that you join us for a memorable weekend.
Class of 96 Registration link: https://www.signupnow.events/Default.aspx?OrgId=1041&OrgName=USNA1996&eid=1060
We encourage you to sign up early so the funds collected can be used to put deposits down on vendors.
All information should be found on that website but please reach out to me or to the reunion committee with any specific questions.
Nagel Sullivan
Attention to announcements, '96! Ticket sales for the reunion weekend game vs. USAFA have gone live on the NAAA website. If you would like to reserve seats for the game within a special Class of 1996 block, either for an actual seat (end zone) or standing room only (the hill), you may do so here. The promo code you need for ordering is 1996. Please note, these block ticket sales will close on 11 May for reserved (end zone) seats and on 01 July for SRO (hill).
Full reunion schedule and details on the reunion page, as well as Nagel's most recent class email blast. As a final reminder, our 25th reunion tailgater is outside the stadium in the vicinity of the water tower. Therefore, you only need a game ticket if you want to be inside the stadium for any portion of the game. We plan to have TVs set up inside the tailgating tent at the reunion in order to support maximum socializing for those who are happy to stay outside the gates. Party on!
BEAT CHAIR FORCE – TIME TO MAKE THAT FALCON SOUP!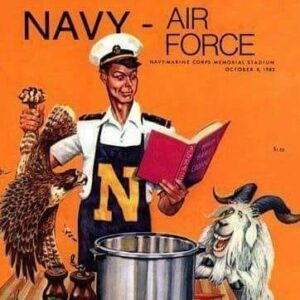 Email sent via Classmail 1/31/2021
The Class of 1996 Merchandise Store is open with '96 gear available for "Early Bird" orders now through 7 March. Fill those shopping carts, '96! In advance of our reunion later this year, the store has been open for a spring ordering period and will be open again this summer. Orders placed during the current period will ship on 5 April.
See yesterday's email blast for more details and contact our merch POC Tony Yanero with questions or suggestions. BZ, Tony! Thanks for keeping us all stocked.
Email sent via Classmail 12/24/2020
Classmates,
Due to the recently updated football schedule, the USAF game has moved from to Sep 11, 2021 to align with the 20-year Remembrance of the 9/11 attacks. At the moment, there is no scheduled game at USNA 3 Oct (a location and opponent are TBD).
We have considered several options and decided to move our 25-Year reunion to align with the USAF game 10-12 Sep 2021.
We all remember the heat from the 20th reunion and attempted to avoid the same risk this time. Our Friday venue will be much larger to accommodate the crowd and will investigate options to cool people down at the tailgate.
The attached Schedule of Events goes into more detail on the weekend. Standby for event registration to go live around Memorial Day. Based on feedback from last reunion, we will be doing á la carte registration fees.
Here is the link that will take you to our Westin room block.
** I will also remind everyone that given our current status, making any non-refundable deposits or bookings is done so at your own risk. While I hope we are back to normal by the fall, anything is possible.
Our reunion committee (led by Thomas Leahy) has scrambled this week and done a great job at rebooking and coordinating the switch. Thank you all very much.
GO NAVY! BEAT ARMY!
Nagel
(301)904-1526
nagel.sullivan@mac.com
Email sent via Classmail 11/12/18
Greetings classmates,
I'm emailing out our annual update this year (last year I tried the Facebook video feature but most didn't take advantage of it so back to email). I will continue to use Classmail for the more "official" announcements to reach all of those not on Facebook. Remember that we also have a website (this one right here!) that Cara keeps up date date and has done a LOT of work to get up and running.
SAD NEWS
I hate to start off with unfortunate news, but this week we lost our classmate Jeff Dixon. Funeral service/visitation will be Thursday 1:00-4:00 in Westminster, MD. Please keep his family in your thoughts. (Link for details)
CLASS GIFT
For some time, we have been talking about our 30th Reunion Class Gift and our effort to raise $600,000 is support of USNA. We have decided to lead the way with a new pilot for raising money for Class Gifts. Rather than rely on a few large donations, we want to push for record levels of smaller donations and much larger participation rates than is the norm. To that end, please consider making a minimum pledge of $30 a month for 96 months ($2,880 total over 8 years).
Our project consists of Conservation of the 1st/2nd Class Benches (see previous post for photos), Project Based Learning, Athletic Excellence, and the Naval Academy Fund. It does not seem unreasonable that we could get the 208 classmates we need to reach our $600K goal.  In fact, we would love to blow past that participation rate. Please spread the word and reach out to your Class Officers or Company Reps with any questions.
We had hope to get this drive up and running for on-line donations, but USNA Foundation issues with their software provider is delaying progress. Please excuse our 20th century methods and please donate the old-fashioned way to help us reach our pledge goal before the Army-Navy Game! Just email,scan, fax (seriously? what is a fax?), or call in your pledges. Details are on the downloadable pledge form: Class of 1996 Pledge Form $30 for 96 months
POC is Brian Reardon (Brian.reardon@1996.usna.com)
Last note –  to those that give to other priorities (Rugby, Crew, D&B, Cyber, etc.) please consider supporting our Class Gift in addition to your other annual donations. To those that plan to give more than $2,880 over the next 8 years, feel free to up your $30 pledge, make larger annual gifts, or supplement your current giving by adding a pledge to our Class Gift.
25TH REUNION
The planning for our 25th Reunion is well underway. The Committee has chosen Air Force weekend, 01-03 October 2021, as the tentative dates for our event. This choice allows the group to move forward with planning and vendor negotiations. Expect the dates to be finalized when the football schedule is published in Winter 2021. Please feel free to contact me directly if you want to contribute or help with the planning.
POC is Thomas Leahy (leahyt@gmail.com)
COUNCIL OF CLASS PRESIDENTS (COCP)
This year, Cara Albright attended the COCP on 8 Nov. Although this was a very abbreviated meeting, there were a few things that she wanted to pass along:
Suicide Prevention – This initiative began with '98 in response to their own personal situation (50% of class losses that are not operational are due to suicide) and will be discussed at great length at the spring '19 COCP.
A lot of discussion on reunions (lessons learned, costs, alternative venues, etc…).  All these things have been fed back to our Reunion Planning Committee.
COMPANY REPS
We are still looking for a few more volunteers to be their company rep. It's really not that much work but helps when we need to reach out to large groups.
Looking for reps for 7th, 26th, 29th, 32nd, and 34th still….
You get to help us track down your company mates and make sure they are getting all the information on class news.
FOOTBALL TAILGATE
Another awesome year is almost over (JUST HAVE TO BEAT ARMY!!). Each week is like a mini-reunion and we often get people that are on work travel for the week to stay an extra night to come to the game on Saturday.
The donations in the tailgate kitty pay for all of the sustainment (~$3000 a year). This year, all of the prices went up pretty significantly but we are still about breaking even. All the funds we receive to the paypal account help to pay for any of the larger upgrades (e.g., eventually we will need a new trailer, etc). If you feel like throwing a few dollars that way to help make our spot one of the most envied tailgates, please send them to paypal at USNA1996Tailgater@gmail.com
POC is Nikki Battaglia (n.battaglia96@gmail.com)
There may be a few 96 jerseys (link here) left if you didn't get a chance to get your personalized one!
ARMY/NAVY GAME
As usual, many of us will hit the town Friday night. Some of us will try to meet up so let me know if you want to join. Saturday, I'll do the standard no-host social at Tir na Nog in Philadelphia starting about 10:00. Every year they allow us to hog a section of the restaurant to stay warm, eat, and drink before the game. Hopefully the weather will be better than it was last year.
And with that, I'll wrap up this update.
Nagel Sullivan
Class President
BEAT ARMY!