1996 Class Project: Building Our Legacy
Classmates,
Although we are still waiting for the new Naval Academy Foundation website to be fully operational, I wanted to make you aware of all the ways you can donate to the class project in the meantime.
For some time, we have been talking about our 30th Reunion Class Gift and our effort to raise $600,000 is support of USNA. We have decided to lead the way with a new pilot for raising money for class gifts. Rather than rely on a few large donations, we want to push for record levels of smaller donations and much larger participation rates than is the norm. To that end, please consider making a pledge of $30 a month for 96 months ($2,880 total over 8 years).
Our project consists of Conservation of the 1st/2nd Class Benches, Project Based Learning, Athletic Excellence, and the Naval Academy Fund. It does not seem unreasonable that we could get the 208 classmates we need to reach our $600K goal.  In fact, we would love to blow past that participation rate. Please spread the word and reach out to your Class Officers or Company Reps with any questions.
We still hope to get this drive up and running for online donations, but USNA Foundation issues with their software provider is delaying progress. Please excuse our 20th century methods and please donate the old-fashioned way to help us reach our pledge goal before the Army-Navy Game!  Just email, scan, fax (seriously, what is a fax?), or call in your pledges. Details on the pledge form (Class of 1996 Pledge Form $30 for 96 months).
From the 96/Foundation MOU:
"Class Project: The Class of 1996 has elected to support conservation of the First and Second-Class Benches and their supporting plinths and cannon (Bench Conservation), Project Based Learning (PBL), Athletic Excellence (AE) and the Naval Academy Fund (NAF)."
The overall fundraising goal for the project is at least $600,000, comprising four components:
(50% of the total goal) for the Bench Conservation (photos below)
(27% of the total goal) for Project Based Learning
(8% of the total goal) for Athletic Excellence
(15% of the total goal) for the Naval Academy Fund
More to follow once we have a an online donation portal for our Class Gift. Our goal is similar to the Navy-Marine Corps Relief….100% contact.
Please don't hesitate to reach out to me with any questions! p: (301) 247-3879 e: brian.reardon@1996.usna.com
Beat Army!  – Brian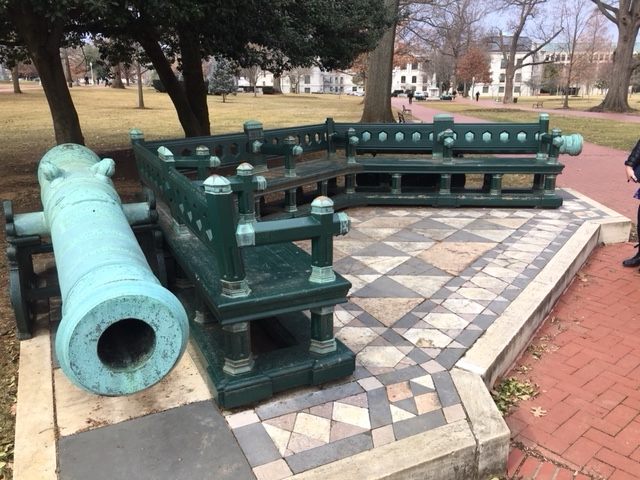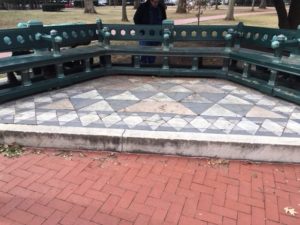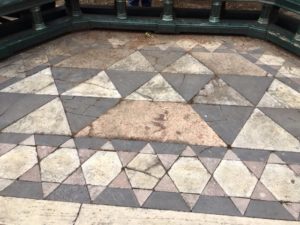 Recent Posts
Post Categories
Most Used Tages
Search the 1996 Site