1996 Class Project: Building Our Legacy
Classmates,
I want to take the opportunity to update you on our Class Project and to thank all of you that have participated in our fundraising activities to date. We have made significant progress and are well on our way towards meeting our goal of raising over $600,000 for our 30th reunion gift!
To date, we have raised $202,128 for our 30th Reunion Class Project. There have been 239 individual donations/pledges with some folks donating more than once. These donations/pledges were made during the 2018 and 2019 All Academy Challenges, during the initial launch of our project, and during the recent 90 day online drive using the Give Campus website. Our smallest one-time donation was $1.96 (me to test out the website) and our largest was $2,000. Several of our recurring pledges were for $9.96 a month over 5 years, most were for $30 a month for 5 years, and the highest recurring pledge to date was $1,000 a year for 5 years. During our most recent 90 day drive, 52 individuals made recurring pledges and 34 one-time donations were made. All but 2 donations came from class members with 1 gift coming from a family and 1 gift coming from a friend of the Class.
Each and every one of the donations/pledges to date is greatly appreciated and show both the power of high participation rates and of recurring pledges. Thank you to all that have made an impactful start to our Class giving legacy! I should mention that a significant number of donations were made to USNA priorities not included in our  Class Project. This includes the Athletic and Scholarship Program (Foundation Scholarships), NAPS, STEM Summer Programs, Rugby, Crew, Ethics, Admissions Excellence among others. If you identify yourself as a member of the Class when you make those donations, they count towards our "lifetime giving" numbers, but do not count towards our $600,000 Class Project goal. All are worthy causes, but wanted to share since the telephone solicitors aren't always completely clued in on how these things work. Bottom line; it is your money, so donate as you see fit. Just realize that the more you donate to the Class Gift, the sooner I will stop filling up your inbox with these emails!
Thanks to all for what you have done so far! Spread the word! A significant percentage of our class has yet to give. Please consider a recurring pledge and work with your HR departments at work to set up corporate matching!
New one time donations or recurring pledges can be made at Give Campus. Don't forget to select "Class of 1996 30 th Reunion Project" on the dropdown menu.
— Brian Reardon
e: brian.reardon@1996.usna.com
Some administrative notes to be aware of:
   -If your employer will match gifts, you can arrange for their funds to also go to the Class Project. More information can be found at the Foundation website.
   -Our default allocation for our class gift funds is:
        50% – Class of 1996 Bench Conservation support (69960200/Y18CG1996)  (photos below)
        27% – Class of 1996 Project Based Learning support (66960100/ Y18CG1996)
        8% –   Class of 1996 Athletic Excellence support (68960200/ Y18CG1996)
        15% – Naval Academy Annual Fund (69000000/ Y18CG1996)    
Should you like your allocation to be different, please contact the Foundation at (410) 295-4117 after you make your donation. They can go into the system and customize your gift however you like it. All of your money can go to any one the 4 priorities we chose.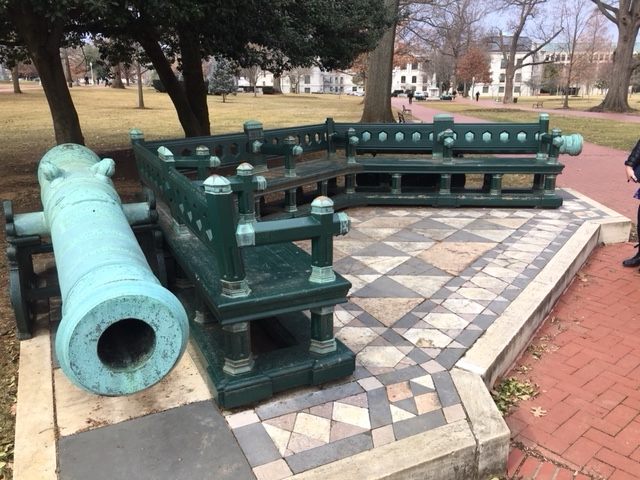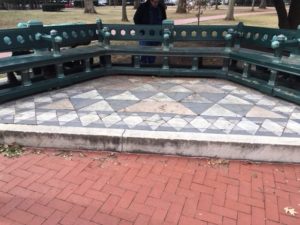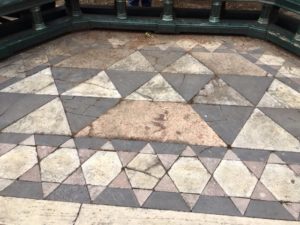 BEAT ARMY!!!
Recent Posts
Post Categories
Most Used Tages
Search the 1996 Site