Recent Posts
Post Categories
Most Used Tages
Search the 1996 Site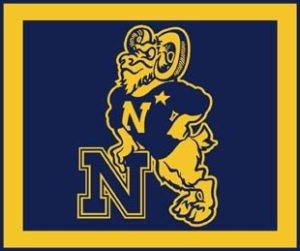 Here's some additional gouge from Brian Reardon based on recent questions he has been fielding about donations and the class project.
Q: In addition to/instead of pledging $30 for 96 month to our Class Gift, I want to make a tax year 2018 donation to the US Naval Academy Foundation. How can I make sure the donation is allocated to the 1996 Class Gift?
A: If you are donating by phone, or if you get a call soliciting donations, make sure to tell the telemarketer that you want to give to the 1996 Gift. If filling out a form you received in the mail, include the 1996 Fund Numbers on your form. The 1996 Class Gift includes the below Fund Numbers:
50% – Class of 1996 Bench Conservation support (69960200/Y18CG1996)
27% – Class of 1996 Project Based Learning support (66960100/ Y18CG1996) 
8% –   Class of 1996 Athletic Excellence support (68960200/ Y18CG1996)
15% – Naval Academy Annual Fund (69000000/ Y18CG1996)   
As discussed previously, percentages can be changed to suit the desires of the donor. Please contact Brian if you have any questions!
Don't forget that donations are tax-deductable, and that corporate matching can really boost our giving potential. Here's a message from Brian Reardon, our Class Project Officer, about donations:
Class of '96,
Giving Tuesday is a great opportunity to make a tax-deductable gift or recurring pledge to the Class of 1996 Class Project!
Thanks to the classmates that have signed up for our $30 for 96 month pledge drive and to those that have directed their annual USNA Foundation donation to our Class Gift or have taken the extra step to set up corporate matching with their companies! You are putting us on the right path for our 30th reunion gift!
As we approach Army week, I hope that you will all participate at some level. Some are able to give more, and some less. I know of one classmate that has pledged $9.96 a month with a recurring pledge and another that is giving $96 a month. Both mean a great deal as we try to shatter participation rates and redefine how a class can participate in the growth of the Academy. Call the Foundation at (410) 295-4100, email melissa.nelson@usna.com, or use pledge form to set up a gift!
Beat Army!
Brian Reardon
brian.reardon@1996.usna.com
The annual All Academy Challenge began today and runs through 04 June. This is a friendly rivalry between the Service Academy that focuses on % of participation (NOT amount donated). If you would like to throw in a little donation, follow this link:
https://navy.allacademychallenge.com/pages/usna-home
As of the 8 hour mark, 1996 is on the leaderboard in 10th place among all USNA classes. To see the leaderboard, check out this link:
https://navy.allacademychallenge.com/pages/leaderboard-32
Remember that this is completely separate from our actual fundraising campaign that will kick off very shortly. But anything donated during the challenge will be credited toward our class. BEAT ARMY!!!
Find yourself daydreaming at work thinking about the good old days on the banks of the Severn? Why not wander over to the HR department at your workplace and inquire about how to apply for corporate matching for your donation to our class project? Free money like this could easily double the impact that 1996 can make at USNA! Contact Brian Reardon if you have any questions.