About the Class of 1996
"On the strength of one link in the cable, dependeth the might of the chain…
who knows when thou mayest be tested, so live that thou bearest the strain."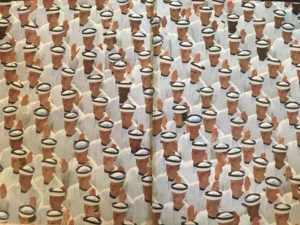 Plebe summer… parents' weekend… reform of the Brigade… Herndon… summer training… p-rades… plebe detail… ring dance… dining ins… mess night… dining outs… 100's night… commissioning week… graduation.
Please brainstorm and check your personal archives for historical tidbits about our class!
If you have anything you'd like to contribute, even just facts that you remember, please send them to Cara so we can build the history of the great Class of 1996 and document our four years together by the bay.
We are awesome.
We started with 1238, graduated with 917.
We climbed Herndon in 1 hour, 38 minutes and 20 seconds. Who placed the cap on Herndon? Picard
Class motto: Si vis pacem, para bellum
Who was anchor man?
Who is the Old Goat? Mike Gibson
Who is the youngest? Joe Ruzicka
Who graduated first in the class?
Brigade Commanders: Amy Morrison (1st Set), Josh Prueher (2nd Set)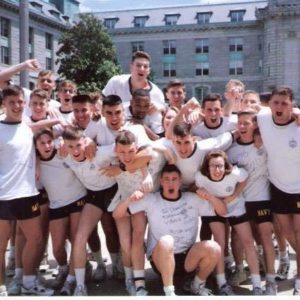 25th Reunion
BEAT ARMY!!!
Recent Posts
Post Categories
Most Used Tages
Search the 1996 Site