25th Reunion
BEAT ARMY!!!
Recent Posts
Post Categories
Most Used Tages
Search the 1996 Site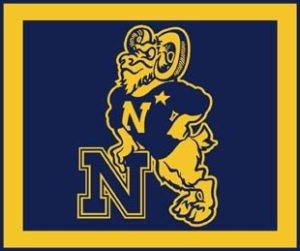 Passing along some sad news via Gina (Foltz) Payton:
---
It is with deep sympathy, that I share Mrs Susan Pegram, Robin Pegram's mom, has passed away and joined her daughters. The following are the best details that I have right now for her memorial service –
St. Clements Episcopal Church
706 W 113th Ave
Tampa, FL 33612
Friday, June 11
Mass 1030
Visitation at 1000 before service
Lunch to follow at funeral home (details at service or I may be be able to get the address for this that need it)
Burial – Bushnell National Cemetery
6502 SW 102nd Ave
Bushnell, FL 33515
If you would like to donate for flowers or gifts, please message me (originally posted on FB) before Tuesday (08 June). Right now I know that my family and Cathy Nguyen will be attending. If you would like to send cards or a note to the family, message me for an address. This family has endured much over the years and remained an inspirational couple to many of us. Her presence in our class page will be missed, along with the many stories she would share of Robin. Please pray for Mr Earl Pegram as he has lost his wife of over 55 years.
As many of you know, Wreaths Across America lays memorial wreaths at sites throughout the country, including those at the Naval Academy Cemetery and Columbarium. This foundation relies on monetary donations to fund wreath purchases, and volunteers to lay the wreaths out each year in December. The event at USNA is currently scheduled for Friday, December 11, 2020. I recently received an email from Mrs. Carol Turman, the local USNA Wreaths Across America Coordinator, calling for donations and volunteers. Wreaths cost $15.00 apiece, although if you purchase two, a third is automatically sponsored. You can purchase wreaths or volunteer to lay wreaths online using the USNA WAA page, or you can mail a check for a donation to:
Wreaths Across America
PO Box 249
Columbia Falls, ME 04623
Please mark in memo section of your check "MD0011" (so they will give credit to the USNA cemetery)
You can find more details online or in the entire call for donations letter here. Please donate or volunteer if you are able! If the event is cancelled due to COVID restrictions, all monies donated will be applied to next year (2021).