Recent Posts
Post Categories
Most Used Tages
Search the 1996 Site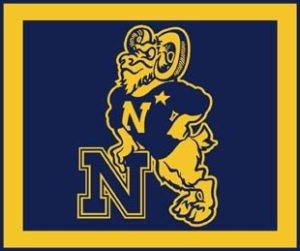 Three more days until we sink the Army, sink the Army grey! Here's the latest gameday timeline from Navy Athletics: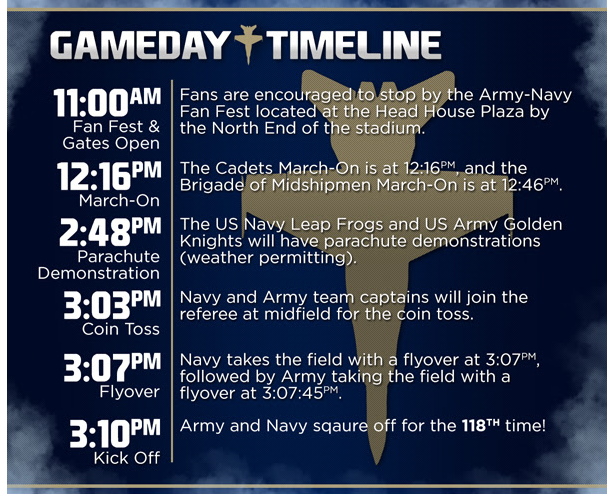 This is the link to see the full email, which includes parking information and the stadium bag policy. Army-Navy 2017
See you Saturday at the game! BEAT ARMY!!!
Sir, you now have 8 days and a wake up until Navy beats Army in football, sir!!! It's almost my favorite week of the year: Army Week! I'm sure you've all seen the HELM YEAH video circulating on social media, which is the latest in a series of installments we've enjoyed by ENS Rylan Tuohy and crew and I just can't watch it enough times.
Will Navy beat Army? HELM YEAH!
The T-shirts look wicked cool, and are still in stock as of today. I wasn't quick enough with my trigger finger on this year's Mules Can't Swim tees, so I made sure I got one of these. Check 'em out here: http://www.rylantuohy.com/store
There's a ton of events going on next Saturday, from our annual brunch at Tir Na Nog (approx. 0930) to the ESPN's College Gameday broadcast just outside the stadium and a '96 tailgater in Lot F. Bust out your cow bells, spirit buttons and goat hats and see you all out and about in Philadelphia! Stadium gates open at 1100, march-on of the Brigade is at 1215 and kickoff at 1500. Spirit gear is authorized… get pumped to BEAT ARMY! See you at the game, '96!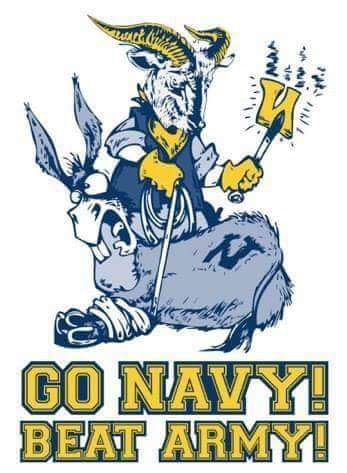 Sir, you now have 10 days and a wake up until Navy beats Army in football, sir!!! Hope to see lots of '96ers out and about in Philadelphia next Saturday for the 118th Army-Navy game. The wx forecast looks awesome, the uniforms look highly badass, and the Commander-in-Chief's Trophy is ripe for the picking! If you're looking for a place to meet up with classmates, Johnny Hartnett is hosting an on-site tailgater this year prior to the game. Look for his setup in Lot F of Lincoln Financial Field starting at 1000 (map below). You can RSVP to him via the Facebook event he created on our class FB page, and he'll also be tweeting gameday updates using #BeatArmy96 (or follow him @FlyNavyHartnett). BEAT ARMY!!!