BEAT ARMY!!!
Recent Posts
Post Categories
Most Used Tages
Search the 1996 Site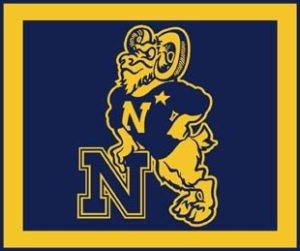 Email sent via Classmail 5/29/18
Class of 1996,
I'm happy to announce that after of about a year in work, we finally have our MOU signed between our class, USNA, and the Alumni Association. Based on feedback from you all and alignment with USNA priorities, here is our "Class Project":
Conservation of the First and Second-Class Benches and their supporting plinths and cannon (Bench Conservation) – 50% ($300k). See attached photos
Project Based Learning (PBL) – 27%
Athletic Excellence (AE) – 8%
Naval Academy Fund (NAF) – 15%
Shortly, our class project/funraising lead (Brian Reardon) will start our campaign to start raising funds so I won't steal his thunder. If you have specific questions, he'll be able to answer them.
I did want to point out, that if you don't like the ratio we picked, you can designate the proportion of your donation and where it goes to as long (as it's one of the four items). If you don't like any of the four, then you can still give to whatever you want and it will count toward our lifetime giving amount but not our project.
Coincidently, the All-Academy Challenge will be starting this Wednesday. The point of this is to get the highest participation rate (versus highest dollar value) between all the Academies. If you would like to donate during the Challenge, it will count toward our Project but it isn't directly a part of our fundraising effort.
Keep an eye our for details!
Beat Army,
Nagel Sullivan
Email sent via Classmail 5/4/18
Greetings Class of 96!
I recently attending the bi-annual Council of Class Presidents (COCP) at the Academy.  I wanted to pass along some of the things we talked about and keep you all informed on what is going on with our alma mater.
Official minutes from the previous council (Fall 2017): Fall 2017 COCP
Unofficial minutes from current council: Spring 2018 COCP Minutes from Nagel
Briefing from the Alumni Association and Foundation: Spring 2018 Foundation
Briefing from the Academic Dean: Spring 2018 Dean
Class Updates:
In sad news, I assume that most of you heard about the recent passing of our friend and classmate Teresa Elders on 15 April. Please keep her family in your thoughts and prayers. Please send any donations to NineGirlsAsk.
Let me know if you want your football parking pass at the 1996 tailgate spot.
A sincere appreciation for those

COMPANY REPS

that have been working with

Shane "Bruce" Mcdonald

to update your company's databases. There are still pockets of classmates out there that don't have current e-mail addresses in there.
Our

30 Year REUNION PLANNING COMMITTEE

has been plugging away at initial planning activities. With the football schedule getting published in Feb, the key is to have as much planned as possible so that you can execute a plan quickly. They are taking into account your responses from the 20-year survey and other classes lessons learned. Please thank Thomas Leahy for leading the charge!
Lastly, an update on our

30-Year reunion class gift

. Brian Reardon has been working with USNA to get our MOU written and signed. Unfortunately, it probably won't be done by the May All-Academy Challenge so anything we donate that week will not count towards our fundraising goal. Brian did great work trying to balance USNA strategic objectives, 96 Class desires, and realistic plans to come up with our fundraising goal.
Have a great weekend!
Nagel Sullivan
Email sent via Classmail 10/24/17
Greetings classmates,
We had a successful Annual Meeting on Saturday at the tailgate. For those of you on Facebook, we pushed the video out on fb LIVE and last I looked, I think about 30 people viewed it. However, if you'd like to just read the minutes, I am emailing them out (see attached). A few highlights:
1) In response to many people's request, Cara Albright has done a fair amount of work getting an official 96 WEBSITE up. This will be a good repository for those not on Facebook, AND if you are, it will be easier to find official information. Take a look and send suggestions to Cara. She has been pressing the Academy on adding features: http://1996.usnaclasses.net.
2) Since there has been some confusion, I wanted to clarify what constitutes being a "classmate". According to the Alumni Association, it is anyone that raised their hand on July 2, 1992. It doesn't matter if you graduated or not.
3) Thomas Leahy has already volunteered to run our 25th reunion.
4) We are still looking for Company Reps from 3, 7, 10, 12, 13, 26, 28, 29, 32, and 34.  Please contact Shane "Bruce" McDonald at tonteauex@yahoo.com if you are willing to spend a little time tracking down current contact information on a few company mates. This will help us straighten up the class registry.
5) Lastly, we plan on constructing a new bar for the tailgate and we would like to use YOUR COMMAND COINS in the top of it (your ship, squadron, or whatever coin means something to you). Drop me an e-mail if you need my address. You can also send a zapper for the trailer.
Go Navy, Beat Army!
Nagel Sullivan
(301)904-1526