25th Reunion
BEAT ARMY!!!
Recent Posts
Post Categories
Most Used Tages
Search the 1996 Site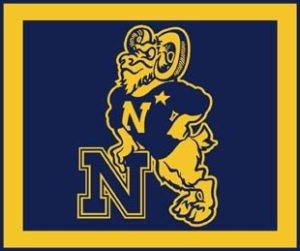 From Jenn: Hey classmates, I've been working on something for my business that I'd love your help with. After 15 years of coaching and training leaders for companies and agencies, I've finally launched an open-enrollment program that anyone can join. It's called Project Arete Leadership, and in the course of 6 months, my faculty, coaches, and I will be teaching leaders how to realize the full potential of their team. It will be a truly transformative experience. I'm offering full scholarships for up to three nonprofit leaders in the inaugural cohort that begins June 23rd. Applications for the scholarships are due on Monday, June 7th. Registration for the event ends June 9th (there are 14 spaces available still).
Here's the help I'd love from you:
If you know of a nonprofit leader who might be a good fit for the program, please forward this link to them.
If you're interested in sponsoring scholarships for nonprofit leaders, please check out this link, too. I'm committed to this work and am willing to fully fund them myself–and I'd also love the help of other committed leaders and organizations. And the more support we have, the more scholarships we can offer, the more good we can do!
https://www.awakenedleader.com/project-arete-scholarships
You can learn more about the program here: https://www.awakenedleader.com/project-arete-leadership
If you have questions, please get in touch: jenn@worldAWAKE.net
Thanks so much for your support–of me, of our fellow classmates, and of those who want to do good in the world.
Time: 1:30pm-2:30pm EST
Late breaking – just saw this on the wire. Patriot Boot Camp will be hosting Dennis Volpe this afternoon for a live webinar. Please join Patriot Boot Camp and Dennis Volpe, Principal, Leadership Research Institute as we discuss "Entrepreneurship and Resiliency." Q & A will follow.
Register for the webinar here.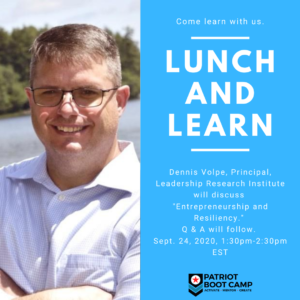 On Friday, 25 Sep, at 1pm ET, Harrison Schramm will be our first guest of the 2020-21 season of the New '96 Hour. While on active duty, Harrison (then, a helo pilot) entered the realm of Operations Research at NPS and has made it his full-time pursuit since retiring in 2016. What's Operations Research? I'm glad you asked, and…you'll have to tune in to learn more! Harrison will be sharing his insights on how to get people to believe your model, listen to you, and follow your recommendations.
Join us to hear Harrison talk on the subject of Persuasion: Bridging the Gap between Analysis and Policy by registering (ahead of time) here. Sure, you can stream the recording when it's over, but for Q&A, you've got to be *LIVE.* I know you've got questions, so we look forward to seeing you then!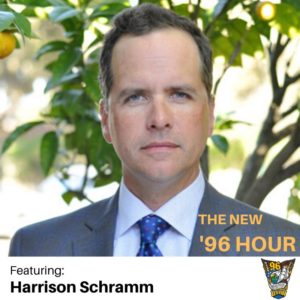 If you haven't seen Kim's latest publication, which ran online/in RealClear Policy on 26 August, please check it out here. Great article, Kim!
Executive summary: Most workers have never been faced with the prospect of re-training for entirely new roles and industries to remain economically relevant – and employed. However, there is a segment of our economy for whom re-skilling – and reinvention – is commonplace. In the military, lifelong learning is part of the mission. For the 80 percent of active-duty military retire or leave the military before full retirement eligibility, reinventing themselves to thrive in "second" or even "third" careers is a way of life.
If you know anyone looking for a career opportunity, please pass this along! I'm wondering if any of these jobs will get me free (or deeply discounted) cereal, Pop Tarts, Eggos, and Cheezits for life. Hmmm…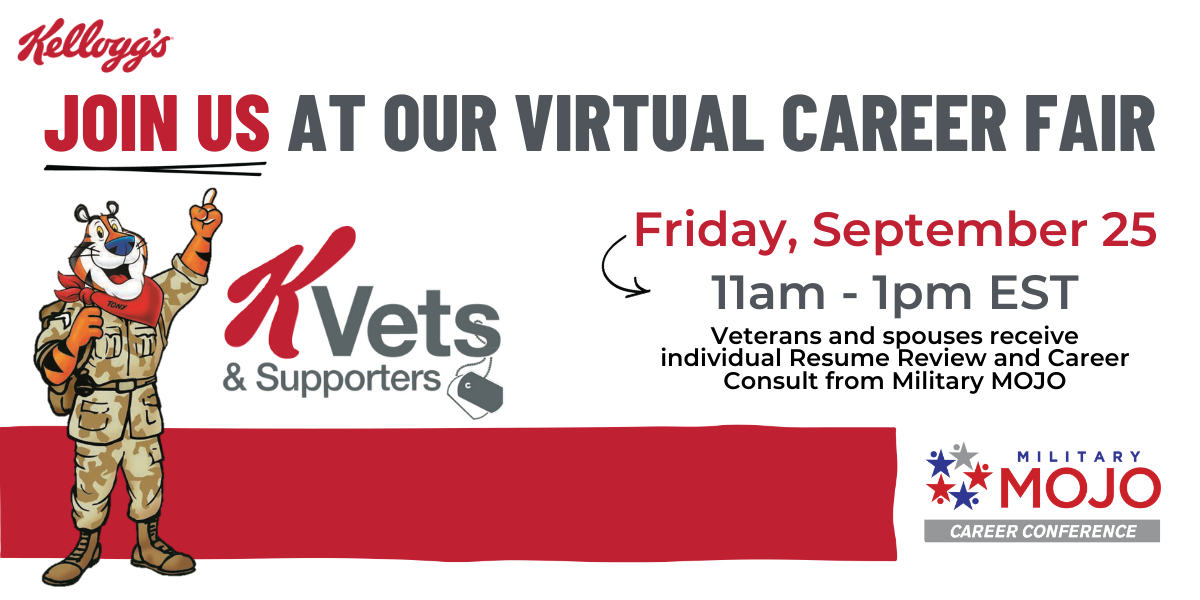 Kellogg's is recruiting for careers in Sales, Supply Chain, Information Technology, Finance and more! Speak directly with Hiring Managers and Recruiters seeking veterans for professional roles. Participate in a virtual Q&A session with our KVets team who have navigated careers at Kellogg's! Female attendees may participate in our Women Veterans Roundtable hosted by Morgan Dennis, USA (Information Technology Manager.) View List of gr-r-reat opportunities at Kellogg.
Senior Manager, Continuous Improvement (Cary, North Carolina)
Manufacturing Reliability Site Lead (Kansas City)
Global Real Estate Portfolio Manager (Battle Creek, MI)
Data Architect – Remote Virtual Location
Kellogg's looks forward to meeting you virtually on September 25th! Need more info? Please email niki.ramirez@kellogg.com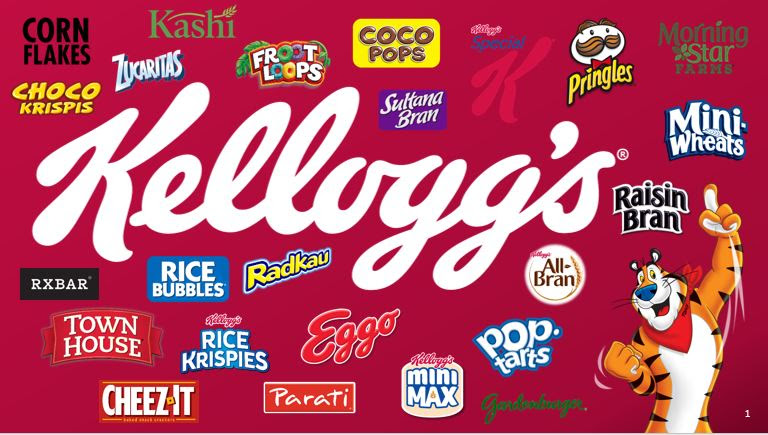 Patty, currently Vice President of Space Systems at ILC Dover, recently shared her USNA experience and her military and civilian careers in a podcast featured on the Service Academy Sorority website (link here). From Patty: "It was a pleasure sharing my story with the Service Academy Sorority and I'm honored to be the very first Marine featured on the podcast. If you know a young lady considering attending a service academy, wanting to serve in the military, or dreaming of a career in STEAM, I hope my story of determination and perseverance inspires them to never stop chasing their dreams!" Rock on, sister! I hope your story fills future generations with strength and purpose.
---
Show notes: This episode features Patty Stoll, a 1996 graduate from the U.S. Naval Academy. In this episode, you'll hear about Patty's unwavering commitment to becoming a Marine, including how she spent a year at junior college and a year at the Naval Academy Prep School prior to being accepted into the Academy; and how she used her focus and determination to not only make it through the Academy, but to also build a vibrant career that ultimately has her working in aerospace engineering and building spacesuits for NASA. Patty's story illuminates the power of having clarity of your goals and the discipline to overcome any hurdles that may pop up along the journey towards achieving them. Enjoy the show!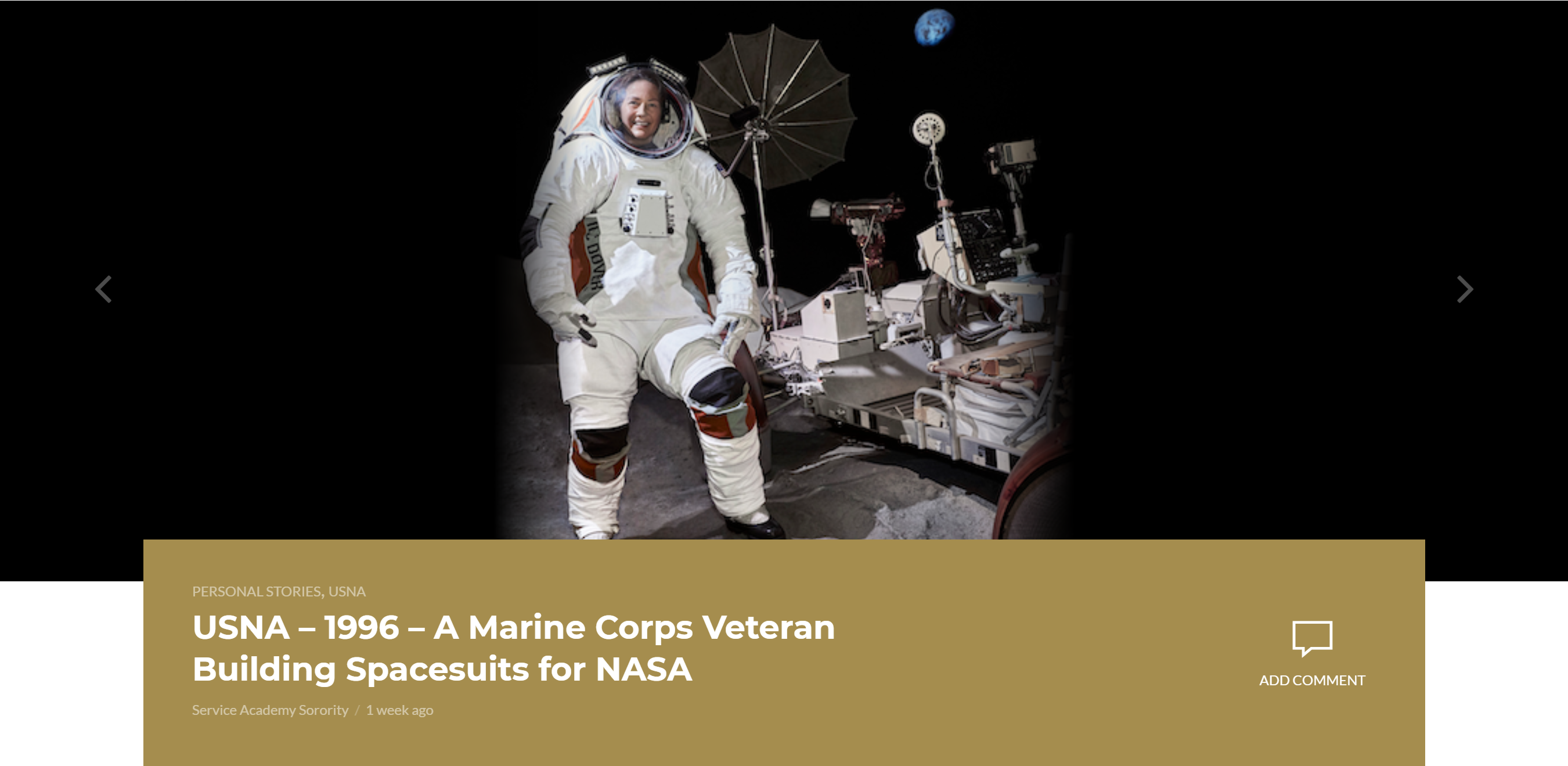 Virtual Networking All Call, Thursday (6/11), sponsored by Re4ormed LLC:
Veteran and mililitary-spouse entrepreneurs and small-business owners, if you'd like to pitch your business and find help addressing your challenges, or you just want to provide mutual support to our tribe, please join this month's Annapolis All Call sponsored by Re4ormed (CEO and founder – Mark Mhley). The event will be held virtually this Thursday (6/11/2020) at 5pm EDT. Whether you're in the DC/Baltimore/Annapolis area or beyond, please join the Annapolis All Call for some powerful virtual-networking and mutual-support.
Virtual meeting Zoom link here.
And don't forget this transition tip – LinkedIn offers a 1 year free Premium subscription for veterans and their family caregivers, which includes a number of powerful tools to help you take your next step. LinkedIn Veteran Subscription
From Jenn Campbell – on Friday (5/23), Heidi Fearon Barker will be on the New '96 Hour, and you seriously don't want to miss it! When she and I connected a few months ago, our conversation left me buzzing with inspiration and excitement. She has made bold transitions herself, and now she specializes in supporting people through their own transitions by applying a powerful blend of practices, including acupuncture, meditation, yoga, visualization, and more. Her wisdom is applicable to any kind of transition–whether out of uniform, out of injury, out of a relationship–so, no matter the chapter of life you're in, you'll want to tune in.
Join us on *Friday at 1pm ET* by registering here (and remember you need to register ahead of time).
Sure, you can stream the recording when it's over, but for Q&A, you've got to be *LIVE.* I know you've got questions, so we look forward to seeing you then!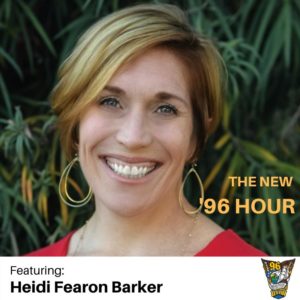 Kim Mitchell was recently interviewed on a podcast hosted by Joe Wallis, LtCol USMCR (Ret), creator of the podcast series My Veteran Experience. Many of you are familiar with Kim's story, but as Joe writes: "An abandoned orphan in Vietnam, Kim was adopted by an Airman and grew up on a farm in Wisconsin. She pursued a military career through the U.S. Naval Academy. Kim's Navy career went from a department head SWO officer to the staff of Admiral Mullen in the office of the Joint Chiefs. She now supports veterans in many ways. Her inspirational story is one of a kind."
Check out Kim's interview on YouTube, the latest in a series featuring veterans and military family members discussing their experiences and how military life has impacted their careers. You can see the rest of Joe's podcasts, as well as his blog, here.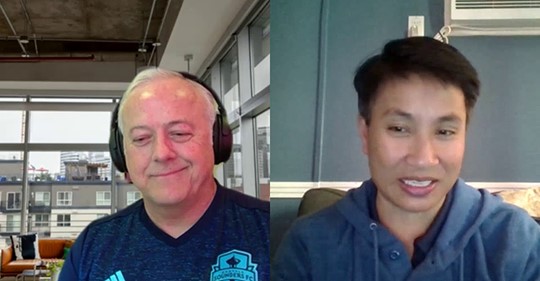 Global-X Challenge key date reminder: the deadline for ONR Global-X Challenge white paper submissions is fast approaching! White papers must be submitted by 11:59 p.m. EDT on May 25, 2020. Read the official guidelines before submitting, and check out ONR Global on the web for more details.
Global-X is a nine-month international science challenge that will seek revolutionary research through active worldwide cooperation to solve present and future U.S. Navy and Marine Corps needs. If you missed the kickoff webinar, which was hosted by our own Capt. Matt Farr on 23 April, the video is available on YouTube. Interested participants can also register on the Global-X Slack channel to begin connecting with fellow researchers. Feel free to share!