Tailgating Under the Class Tent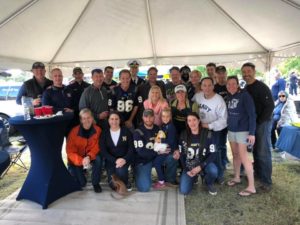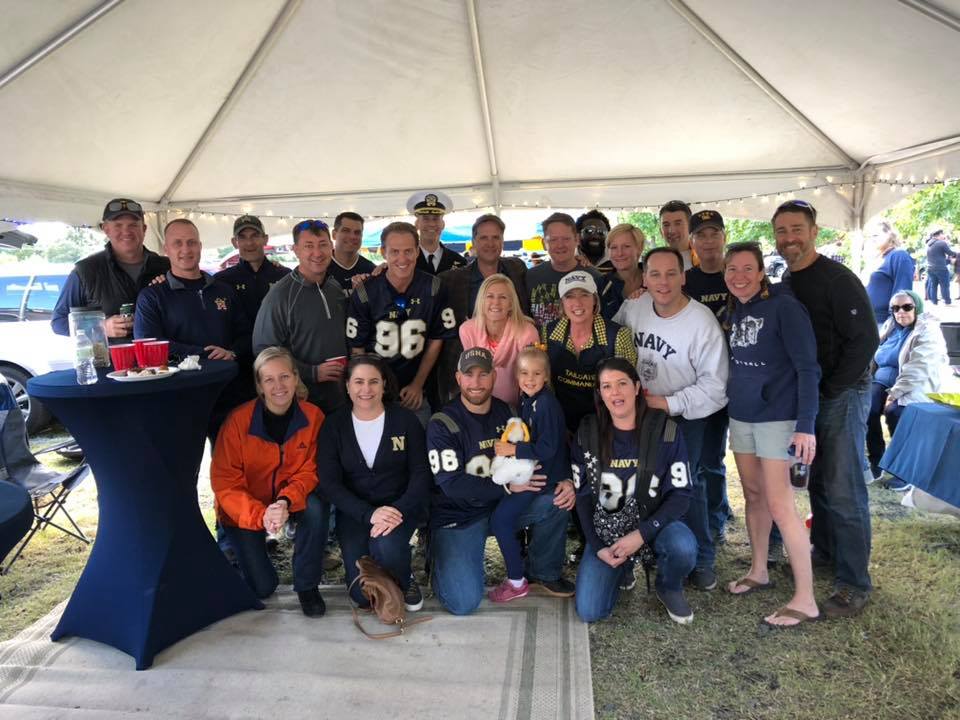 The 2019 football season came to a close with a resounding BEAT ARMY, an exciting Bowl win over Kansas State, and an 11-2 record. What a season! Never too early to start thinking about 2020. If you are going to be in town for a game, be sure to stop by our class tent for food, drinks and most importantly, tons of fun catching up with classmates. We've got one of the tailgate scenes going on at Spot 12, which is the second site over from Gate 2 along Farragut Avenue (see map below). Look for our tent and trailer, both of which are decked out with the class crest. And a new addition as of 2019 – our Class President has worked hard to refinish our tailgating bar top with recessed command coins. Plenty of space for more coins, so if you have any you'd like to include please contact Nagel. We have a full service gig going with plenty of chairs and tables, games for the kids, banquet tables and a bar, a grill, a generator, lights and a heater, and a TV that we broadcast the game on in case you don't have tickets. Bringing snacks, dessert, a hot dish or drinks to share is awesome, but not required – we also have a donation bucket at each game to cover the costs of tailgating. Stop by and join the party!
Be advised, the Naval Academy Athletic Association has recently adopted a clear bag policy for Navy-Marine Corps Stadium. Read the full details on their website.
2019 Schedule:
31AUG – v. Holy Cross     W, 45-7
14SEP – v. East Carolina     W, 42-10
26SEP – @ Memphis     L, 23-35
05OCT – v. Air Force     W, 34-25
12OCT – @ Tulsa     W, 45-17
19OCT – v. USF     W, 35-3
26OCT – v. Tulane    W, 41-38
01NOV – @ UCONN    W, 56-10
16NOV – @ Notre Dame    L, 20-52
23NOV – v. SMU    W, 35-28
30NOV – @ Houston    W, 56-41
14DEC – BEAT ARMY (Philadelphia, PA)    W, 31-7
31DEC – Liberty Bowl v. Kansas State @ 1545    W, 20-17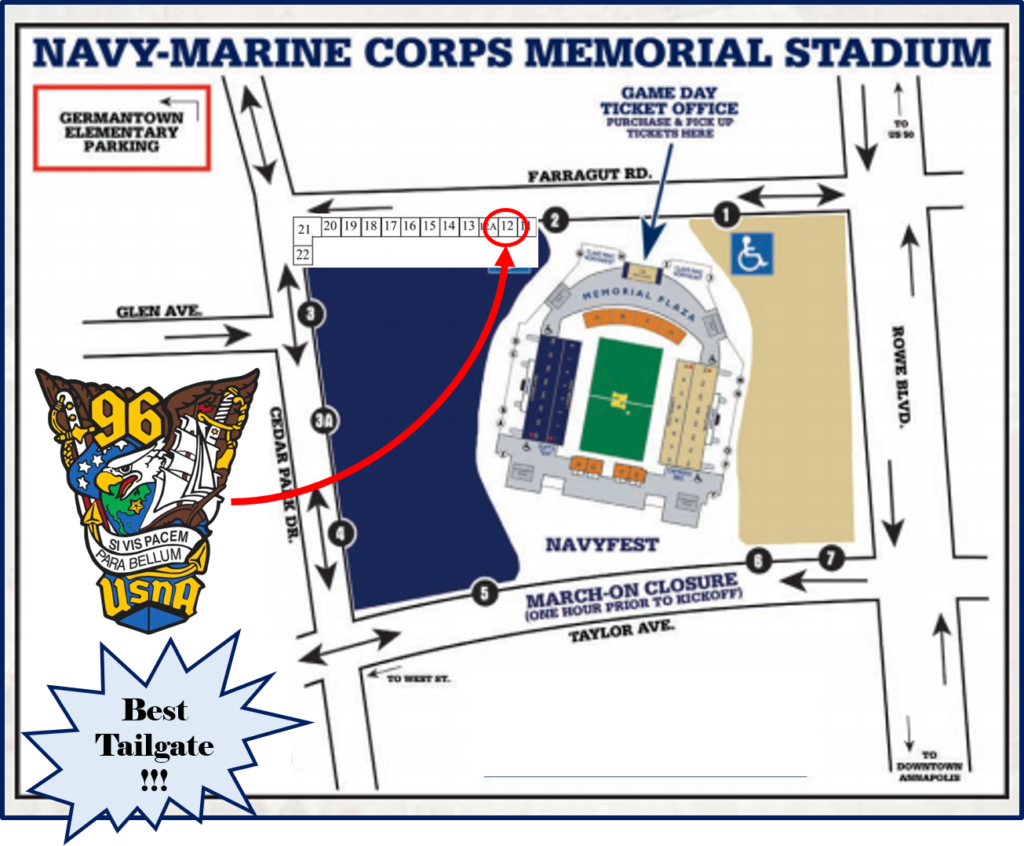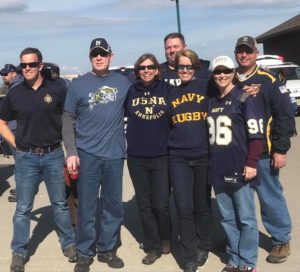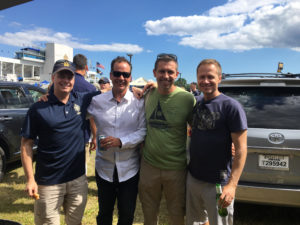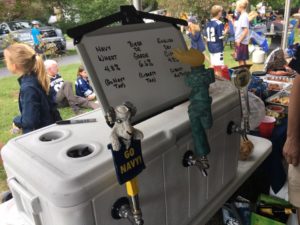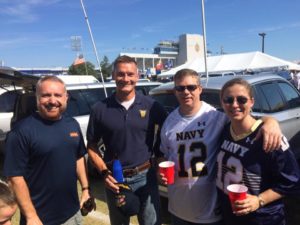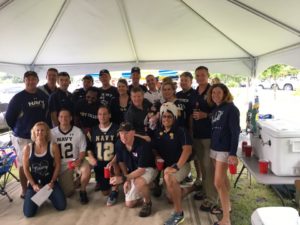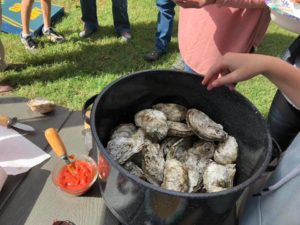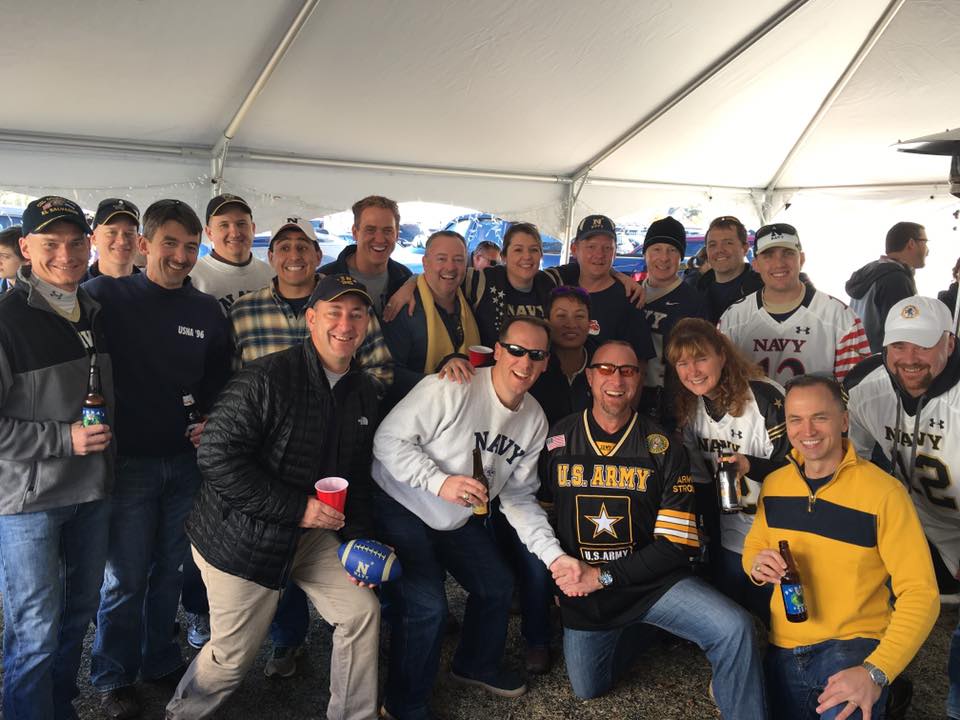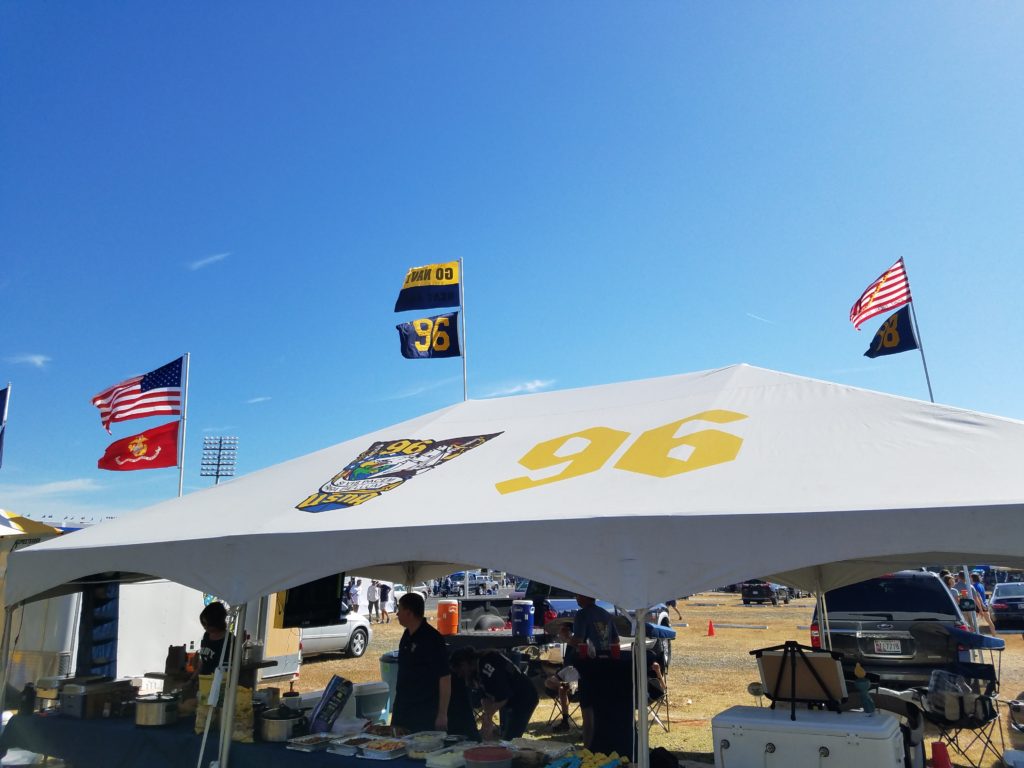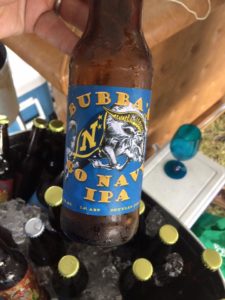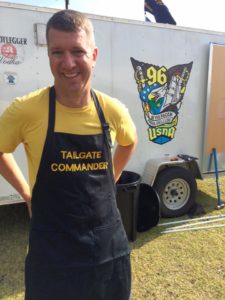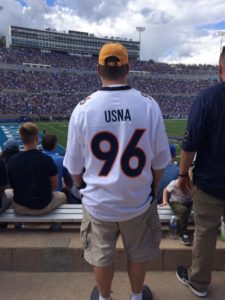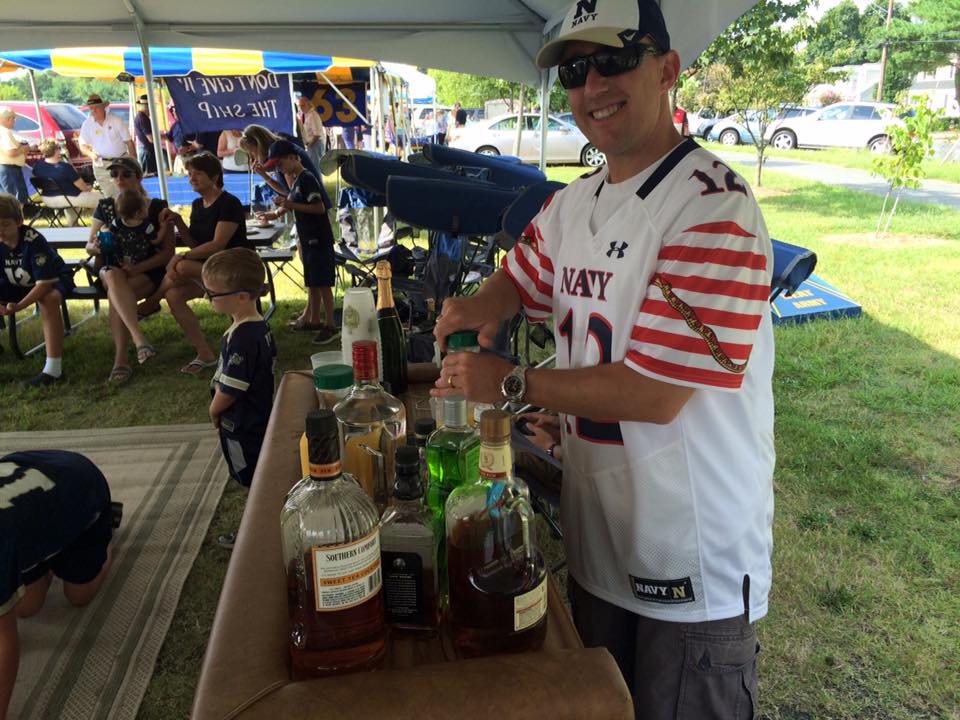 BEAT ARMY!!!
Recent Posts
Post Categories
Most Used Tages
Search the 1996 Site