August Heralds a New Season of The New '96 Hour
Posted: 9/16/2021
Welcome to the new season of The New '96 Hour! We've got a booming season ahead with a great lineup of guests, and we start with a powerhouse: Joe Crandall. He's the owner & CEO of a fully veteran-operated consulting company, and he also works behind the scenes to make Veteran Shark Tank the premier pitch competition for veteran entrepreneurs. Join us to learn more about his story, the highs and lows of running a consultancy, and how he's made "veteran-owned and veteran-operated" into a force multiplier for growing veterans and growing business.
The New '96 Hour with Joe Crandall
Topic: Growing Veterans, Growing Business
Date/time: Aug 20 at 1:00pm ET
Register here! Remember that you've got to be *LIVE* with us to get your questions answered. See you then!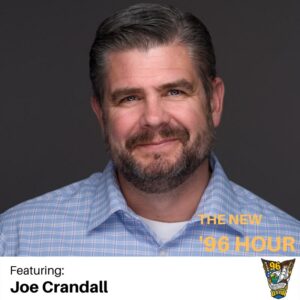 «
In the News: Two 96ers Among 2021 Navy Rugby HOF Inductees
25th Reunion
BEAT ARMY!!!
Recent Posts
Post Categories
Most Used Tages
Search the 1996 Site