News, Events & More
Help Support Wreaths Across America at USNA: Donate or Volunteer
Posted: 9/25/2020
As many of you know, Wreaths Across America lays memorial wreaths at sites throughout the country, including those at the Naval Academy Cemetery and Columbarium. This foundation relies on monetary donations to fund wreath purchases, and volunteers to lay the wreaths out each year in December. The event at USNA is currently scheduled for Friday, December 11, 2020. I recently received an email from Mrs. Carol Turman, the local USNA Wreaths Across America Coordinator, calling for donations and volunteers. Wreaths cost $15.00 apiece, although if you purchase two, a third is automatically sponsored. You can purchase wreaths or volunteer to lay wreaths online using the USNA WAA page, or you can mail a check for a donation to:
Wreaths Across America
PO Box 249
Columbia Falls, ME 04623
Please mark in memo section of your check "MD0011" (so they will give credit to the USNA cemetery)
You can find more details online or in the entire call for donations letter here. Please donate or volunteer if you are able! If the event is cancelled due to COVID restrictions, all monies donated will be applied to next year (2021).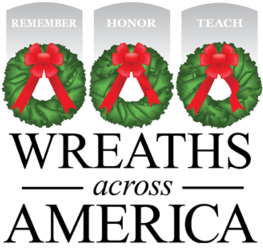 Live Patriot Boot Camp Event Today: Lunch and Learn Webinar with Dennis Volpe
Posted: 9/24/2020
Time: 1:30pm-2:30pm EST
Late breaking – just saw this on the wire. Patriot Boot Camp will be hosting Dennis Volpe this afternoon for a live webinar. Please join Patriot Boot Camp and Dennis Volpe, Principal, Leadership Research Institute as we discuss "Entrepreneurship and Resiliency." Q & A will follow.
Register for the webinar here.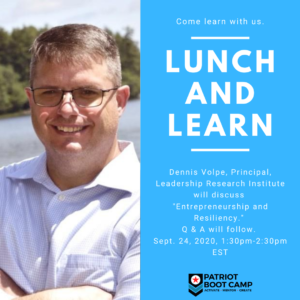 The New '96 Hour is Back! Tune in Friday, 25 September with Jenn Campbell and Harrison Schramm
Posted: 9/20/2020
On Friday, 25 Sep, at 1pm ET, Harrison Schramm will be our first guest of the 2020-21 season of the New '96 Hour. While on active duty, Harrison (then, a helo pilot) entered the realm of Operations Research at NPS and has made it his full-time pursuit since retiring in 2016. What's Operations Research? I'm glad you asked, and…you'll have to tune in to learn more! Harrison will be sharing his insights on how to get people to believe your model, listen to you, and follow your recommendations.
Join us to hear Harrison talk on the subject of Persuasion: Bridging the Gap between Analysis and Policy by registering (ahead of time) here. Sure, you can stream the recording when it's over, but for Q&A, you've got to be *LIVE.* I know you've got questions, so we look forward to seeing you then!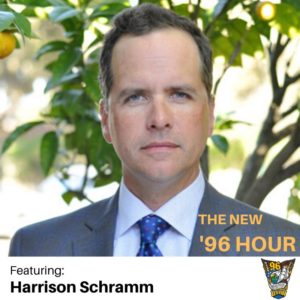 Greater DC Alumni Chapter Members: Join the Inaugural Monthly Bike Ride Saturday 19 Sep
Posted: 9/17/2020
When: 19 Sep 2020 08:30, EDT
Where: Falls Church – American Legion Post 130 – 400 North Oak St Falls Church, VA 22046
This will be a group ride to get us together and outside.  We will vary the locations to maximize exposure to area resources and get members of the GWC together.  Ride #1 will be on the W&OD trail, road bikes are preferred but not required.  We will group by bike type and ability.  
See the flyer for more details, including meeting location, ride distances, and parking information.
Calling All Broadside Fans: Interview with Jeff Bacon on the Cartoon's Origins
Posted: 9/15/2020
Interested in the story of Broadside? (If you're not, you better be in front leaning rest.) I totally missed the live event earlier this month, which was hosted by Ringknocker (Virtual Meetups), but luckily there's YouTube in our lives. Click below to access the recorded interview:
Original post: Jeff Bacon is the creator of BROADSIDE, the comic strip that captured every aspect of the Navy experience in the Navy Times for over three decades. Here Jeff shares the story of how it all started. Are you a current or former United States Military officer? Join a RINGKNOCKER Virtual Meetup! Learn more at https://www.ringknocker.net/meetups.
Article: Harrison Schramm on Creating a Digital Service Academy (in War on the Rocks)
Posted: 9/13/2020
Check out Harrison's most recent publication, which advocates the creation of a Digital Service Academy. At a time when much of the DoD struggles to adequately and appropriately implement Artificial Intelligence (AI), this is a timely article addressing a critical knowledge and capability shortfall. It was recently published in War on the Rocks. Whom from the great Class of 1996 will be first in line for a second Plebe Year at USDSA? Great work, Harrison!
MAKING A U.S. DIGITAL SERVICE ACADEMY WORK – Schramm, Lyons (10 Sep)
Epic Pass: Ski or Ride at 34 North American Resorts (Lowest Price if Purchased by 17 Sep)
Posted: 9/12/2020
Five days left! Shout out to Brian Reardon for posting the Epic Pass reminder on our class FB page. If you're not familiar with the program, this pass gives you access to ski or ride at 34 North American resorts throughout the 2020-2021 season. For Active Duty/Retired, it's an insane deal at only $169. For Veterans it's still a great deal at $559. Dependents can purchase passes at the same categorical rates. Check out all the military deals here and military pass FAQs here.
For the lowest rates, complete your verification and purchase the pass by 17 Sep. Time for a '96 reunion on the slopes!
*NEW* Reservation Policy for 2020-2021 (due to COVID-19; may be suspended later in the season)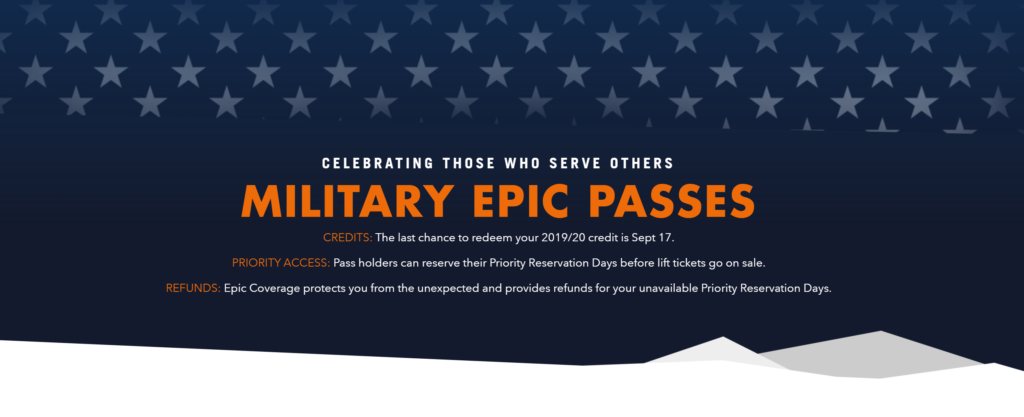 Article: Kim Mitchell Writes About the Importance of Veteran Re-Training Skills
Posted: 9/10/2020
If you haven't seen Kim's latest publication, which ran online/in RealClear Policy on 26 August, please check it out here. Great article, Kim!
Executive summary: Most workers have never been faced with the prospect of re-training for entirely new roles and industries to remain economically relevant – and employed. However, there is a segment of our economy for whom re-skilling – and reinvention – is commonplace. In the military, lifelong learning is part of the mission. For the 80 percent of active-duty military retire or leave the military before full retirement eligibility, reinventing themselves to thrive in "second" or even "third" careers is a way of life.
Tune in One Hour Early Tomorrow to Hear Remarks by Supe, AD, and USNA Alumni Assoc CEO
Posted: 9/6/2020
When: 1900 (EDT) Monday, 07 Sep 2020
Where: Virtual (hosted on Facebook Live by the USNA Alumni Association and Foundation)
Link: https://www.facebook.com/USNAAlumni/
From the USNA Alumni Association: Calling All Navy Fans…Navy Football is back! Are you ready for the season opener on Labor Day? The Midshipmen will face BYU for this historic game in Annapolis at Navy-Marine Corps Memorial Stadium. We wish we could welcome you all in person but are excited to invite you to tune into our FB live event on our page with remarks from Byron Marchant '78, CEO of the USNA Alumni Association and Foundation, Superintendent VADM Sean Buck '83, USN, and Navy Athletic Director Chet Gladchuk.
Tune in to the event on the Alumni Association and Foundations's Facebook Monday Night at 7 p.m. EDT . #GoNavy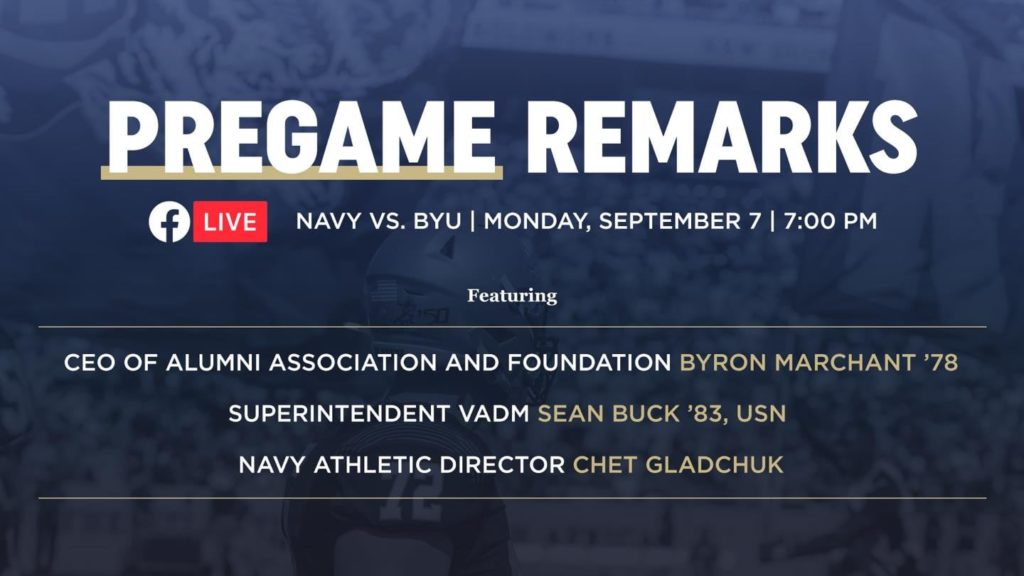 Malcom Perry Makes the Official Miami Dolphins Roster Following Preseason Camp and Cuts
Malcom Perry survived the Miami Dolphins' preseason camps, and after the last round of cuts was made final, is officially on the initial early season roster. He is currently listed as a RB, although he's been playing as a wideout all summer. Regardless of where they put him, Perry will likely continue to shine. Looks like we are not done watching Malcom Perry play football! And I bet there's a lot of grads boosting Dolphins jersey sales. Read Bill Wagner's full press release in the Capital Gazette.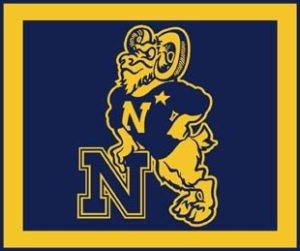 BEAT ARMY!!!
Recent Posts
Post Categories
Most Used Tages
Search the 1996 Site