News, Events & More
Honor the Fallen: Sponsor a Wreath on Giving Tuesday
Posted: 12/1/2020
There are more that a few charities worthy of our pennies (and dollars) on this Giving Tuesday, many of which need donations now more than ever. However, on eve of this Giving Tuesday, I call your attention to Wreaths Across America, whose mission is to "REMEMBER the fallen… HONOR those who serve… TEACH our children the value of freedom."
The ceremonies planned for both Arlington (19 December) and Annapolis (11 December) are both still in need of wreath donations. There are over 250,000 gravesites at Arlington, and another 2,600 at the Naval Academy. Arlington, in particular, is only a third of the way to reaching the donation goal. If you are able to contribute, please consider sponsoring a wreath (or more than one). To donate to the Arlington Cemetery Wreath laying ceremony, click here. To donate to the USNA Cemetery/Columbarium wreath laying, click here.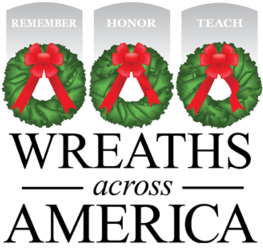 In the News: Mario Gonzalez Hits Milestone with Navy to Navy Homes
Posted: 11/29/2020
Throughout the month of November, I have been featuring classmates here on the website whose lives cross those of other veterans. Mario Gonzalez, Founder and Broker of Navy to Navy Homes in Jacksonville, FL, has certainly done that. Through his link with the Homes for Heroes program, Mario's business supports all members of the Jacksonville community, in addition to local heroes. Navy to Navy Homes has given over a million dollars to Jacksonville heroes in its less than seven years of existence, earning the accolade of top performer in the country. BZ to Mario! I read his comment on Facebook recently "Just trying to do my part in helping others." In the spirit of Yoda, I'd say there's no try about it… you're helping others, shipmate. I have spoken.
Contact: Mario Gonzalez (904) 900-4766 or mario@navytonavy.com if you are interested in property management, homes sales, or military relocation services in the Jacksonville area.
Press release (Ponte Vedra Recorder) here.
NAS Pensacola, CAPT Tim Kinsella Honor a Hero on Veteran's Day
Posted: 11/25/2020
Caught several posts earlier this month and right around Veteran's Day featuring stories about classmates, so to continue that thread of sharing out into the latter parts of November, here's a great one for you. CAPT Tim Kinsella, currently serving as CO of NAS Pensacola, had the honor of participating in a unique ceremony on Veteran's Day this year – the dedication of the 75th Gold Star Families Memorial Monument. The monument was built at Veteran's Memorial Park on NAS Pensacola and unveiled on 11 November. Present for the ceremony was Hershel "Woody" Williams, who is one of the two living Medal of Honor recipients who fought at the Battle of Iwo Jima. I'll link the press release here, but I also caught a lot of traffic (and great pictures) about this event on the Internet of Things. Quoting Tim, who writes that he "spent a moment with a national treasure, today, Hershel "Woody" Williams. It's not every day you get to salute a recipient of the Medal of Honor." Indeed, Tim. What an honor!
Local press release here.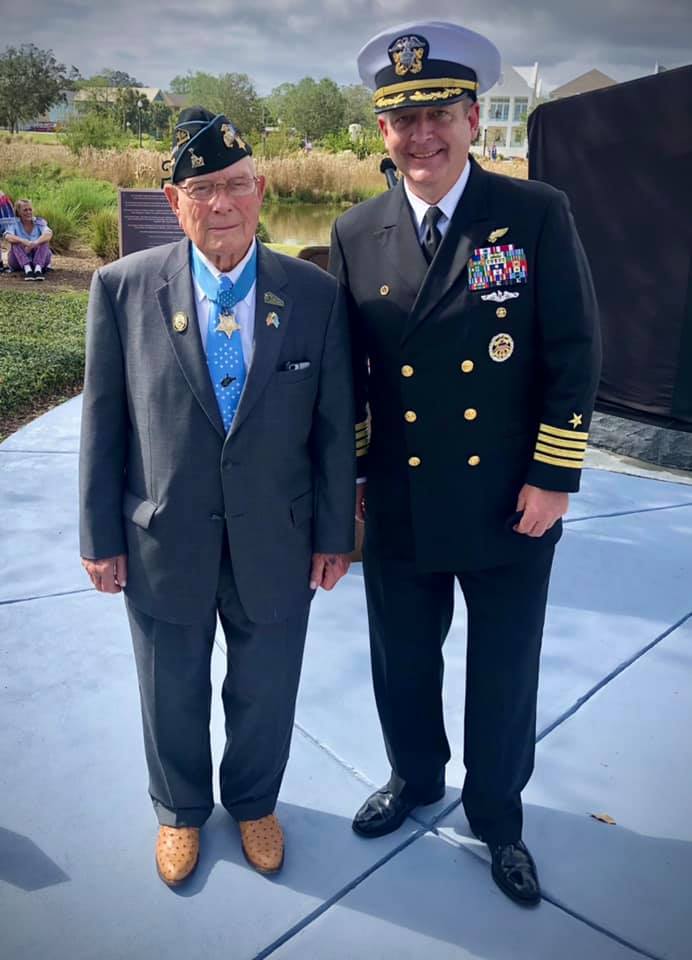 Honor the Fallen: Sponsor a Wreath on Giving Tuesday
Posted: 11/21/2020
There are more that a few charities worthy of our pennies (and dollars) on this Giving Tuesday, many of which need donations now more than ever. However, on eve of this Giving Tuesday, I call your attention to Wreaths Across America, whose mission is to "REMEMBER the fallen… HONOR those who serve… TEACH our children the value of freedom."
The ceremonies planned for both Arlington (19 December) and Annapolis (11 December) are both still in need of wreath donations. There are over 250,000 gravesites at Arlington, and another 2,600 at the Naval Academy. Arlington, in particular, is only a third of the way to reaching the donation goal. If you are able to contribute, please consider sponsoring a wreath (or more than one). To donate to the Arlington Cemetery Wreath laying ceremony, click here. To donate to the USNA Cemetery/Columbarium wreath laying, click here.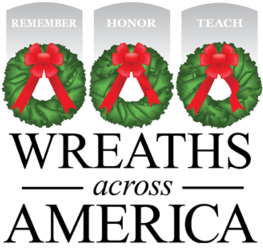 Library of Congress Veteran's History Project Featuring Kim Mitchell
The Library of Congress Veteran's History Project aired two performances this month featuring videos and songs co-written by our own Kim Mitchell. The first debuted on Veteran's Day, featuring the song "Old Glory," which honor's Kim's dedication to Vietnam era veterans through her experience assisting with the Old Glory Yellow Ribbon Honor Flight, now in its 12th year.
The second debuted on 13 November, featuring the song "Precious Pearl," which tells the moving story of Kim's amazing rescue and how she ended up in the United States from Vietnam.
Both performances premiered live on both the Veterans History Project Facebook page and the Library's YouTube site, presented as part of the Veterans History Project's Anniversary series celebrating 20 years of collecting, preserving and making accessible the firsthand memories of U.S. military veterans. The presentations can still be viewed at those sites as well as on the Library of Congress website. Truly an honor to realize what a difference Kim has made in the lives of so many veterans, and to see her work and life story memorialized in the Library of Congress holdings is an inspiration to us all.
Free National Park Entrance Extended to Veterans and Gold Star Families
Posted: 11/12/2020
Military Veteran and Gold Star Family Free Access Program
Starting Veteran's Day, all Veterans and Gold Star Families are granted free access to over 2,000 federal recreation areas – including national parks, wildlife refuges, and forests. The result of a 28 October Secretarial Order (DOI), this benefit will continue indefinitely. To gain free access to sites included in this program, use one of the acceptable forms of identification at the entrance (CAC, Veteran designation on driver's license, DD214, among others. Link to NPS press release and more details here.
This benefit is somewhat of a program expansion to the existing benefits for active duty and disabled veterans, although executed in a slightly different manner. If you're still active duty, or if you're retired with a disability, you are eligible for a free annual pass through the America the Beautiful National Parks and Federal Recreational Lands Pass Series. These passes are issued to US military members and their dependents in person at participating federal recreation sites (PassIssuanceList).
Design This Year's Army-Navy Button: Enter by 16 November! (At-Large Voting to Follow)
Posted: 11/1/2020
From the USNA Alumni Association: We are looking for the best design to use as our Army-Navy button this year. Navy fans are an amazing, creative, spirit-loving group—so show us what you got! Make it fun and eye-catching, family-friendly and all about NAVY! If your button is selected, you'll have bragging rights for the year!
SUBMIT YOUR DESIGN: Email your design to events@usna.com before 12 p.m. EST on 16 November. Include your name, address and phone number.  The top three entries will be chosen by staff and then posted on our social media platforms (Facebook and Instagram: @usnaalumni) for Navy fans to vote for their favorite from 17-19 November. The winner will be announced on social media and this space (USNAAA website) on 20 November.
DESIGN SPECIFICATIONS: Button dimension final trim size is 3.5 inches. Live content area is 2.75 inches (copy not to exceed this area).
ACCEPTABLE FILE FORMATS: Artwork can be accepted electronically as a jpeg, tif, eps or PDF. Electronic files must be 300 dpi.
Contest open to all Navy football fans! Share as desired among friends and family. See the USNAAA official contest page for details. Best of luck to all competitors!

121st Army-Navy Game to be Played at West Point (First Time Since 1943)
Due to ongoing limitations on outdoor sporting events in Pennsylvania, this year's Army-Navy game was moved to West Point in order to ensure that the Brigade of Midshipmen and Corps of Cadets could be in attendance. See the Oct 23rd press release for more details and remarks by the athletic director and Superintendent.
No official decision on fan attendance has been made at this time, but it is anticipated that attendance will be limited to only the Brigade and Corps. The game will be televised as scheduled. GO NAVY, NAVY, NAVY! BEAT ARMY, ARMY, ARMY!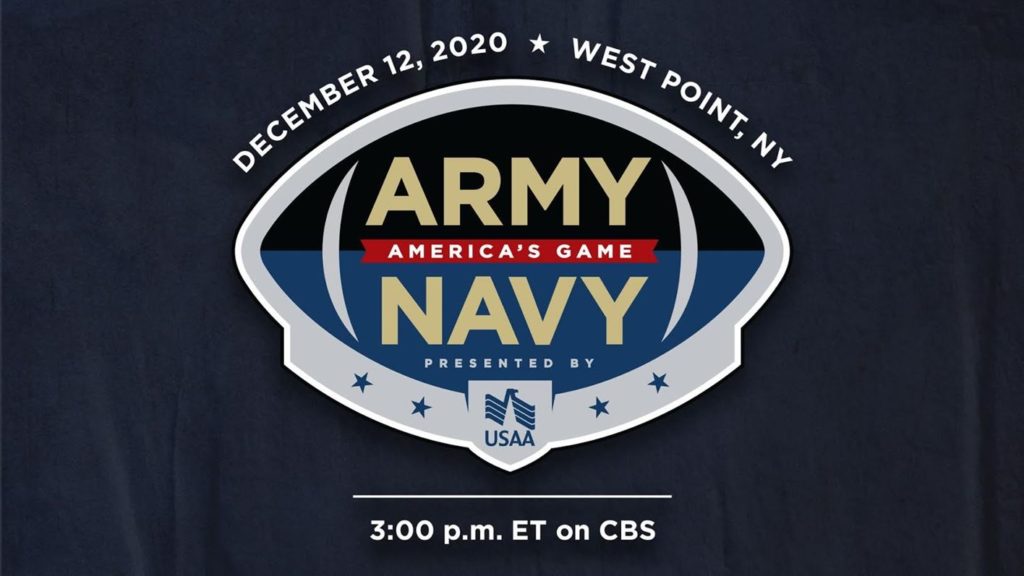 USNA to Host Virtual Girls' STEM Day on Saturday, October 17
Posted: 10/12/2020
If you have or know any 6th – 8th grade girls who would be interested in this event, please share with them!
The U.S. Naval Academy STEM Center for Education and Outreach is hosting a virtual Girls STEM Day Saturday, Oct. 17, from 10 a.m. to 12 p.m.  The event will take place live on their Facebook page and is aimed for 6th-8th graders who are interested in learning about how engineers and scientists make the world a better place for everyone using hands-on activities! 👩‍🔬📡⚙️🔬🩺 Keep an eye out for more information closer to the event!
(Original post: 30 September on official USNA Facebook page)
Key details: no registration required; event will be live streamed online. Guidelines, supply lists, downloadable templates, and link to live event can be found here.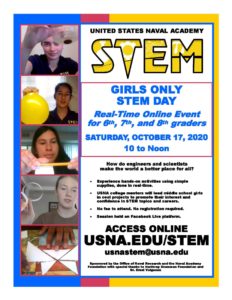 Please Support Alyce Fernebok's 50-mile VVSD Paddle Excursion (San Diego – Catalina Island)
Posted: 10/9/2020
Alyce Fernebok will be repping '96 and VVSD in the Marine Corps kayak for VVSD's first annual 50-mile kayak excursion around Catalina Island 21-23 October. Six kayaks will be paddling – one each from the Marine Corps, Navy, Coast Guard, Army, Air Force, and Space Force. You can join online and support the event as a "virtual racer" by donating to your favorite kayak and paddlers. You can also follow the kayaks on social media (Facebook Veterans Village of San Diego or Twitter @VVSD_Veterans) as they train and when they leave San Pedro on October 21 and paddle to Catalina Island for a total of 50 miles over three days!
From Mike Martin's FB post: "Classmates…one of our best and finest (Alyce Fernebok) is kicking major ass and kayaking 50 miles over big blue this month to raise awareness and money for the Veterans Village of San Diego. Please support her Marine Corps kayak so we can get our awesome Class of '96 logo as a sponsor. Hooyah '96…Hooyah Alyce. Remember to call a squid if you get stranded at sea. :)"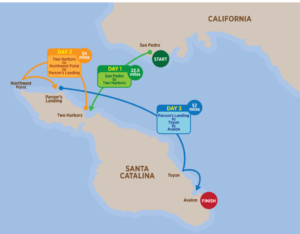 If you're not familiar with the vision and mission of VVSD, they have for nearly 40 years answered the call to serve America's heroes by providing programs and services designed to remove barriers to independence and self-sufficiency. This year, in lieu of traditional fundraising efforts, they've decided to match our veteran's determination and hard work. On October 21, 2020 a group of volunteers, veterans, and community supporters will kayak 50 miles from San Pedro to and around Catalina Island to fund programs offered by VVSD including expansion of telehealth to meet the unique challenges created by COVID. With a couple of weeks to go until the event, Alyce's Marine Corps kayak is absolutely killing the rest of the services in fundraising efforts with over $26K raised. The remaining 5 kayaks have raised a total of $1500 to date. GO, ALYCE!!!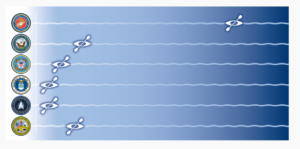 **As of about noon on Thursday, 08 October, our class had raised $3900 towards our goal of sponsoring the kayak with our class logo (which takes $7500 and is needed by Thursday, 15 October). If you are willing and able to donate to this cause, please consider doing so.
BEAT ARMY!!!
Recent Posts
Post Categories
Most Used Tages
Search the 1996 Site