News, Events & More
2018 Football: Navy vs. Notre Dame in San Diego
Posted: 2/18/2018
The Naval Academy Alumni Association recently put a package together for folks interested in travelling to San Diego to watch Navy as they take on the Fighting Irish. Details went out via email in late January, but if you missed it – or want more gouge – check out Anthony Travel online or call them at 1-800-736-6377.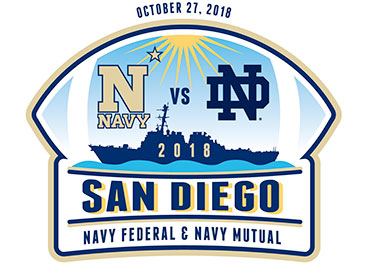 Let's fill these stands with Navy Blue & Gold! Go Navy, BEAT NOTRE DAME!
Article: Transitioning Advice for Former Military Officers
Posted: 1/4/2018
John Tunison wrote this article in October, 2017 (which you can also find on his LinkedIn page). Sharing for anyone transitioning from military to civilian careers, which is quite a number of us lately. It's also relevant if you're considering a career change in general, or advising someone who is. Take a look and share to your networks!
Advice for Navy Nuclear Officers (and other former Military Officers) on transition into business
In the News: Kim Mitchell Rocks the House with VVSD
Kim relocated to San Diego last July to become President and CEO of Veteran's Village San Diego (VVSD) and has been absolutely killing it out there. Kim does amazing work for veterans. Here is a video that UPS made featuring their partnership, which was aired for their annual Wished Delivered event leading up to the holiday season. Please check it out if you missed it on social media!
NCoS Call for Applicants: Multiple Disciplines
Posted: 12/29/2017
Jill (Quinton) Rough recently took a position as Director of Research and Analysis for the National Commission on Military, National and Public Service and is looking to hire new team members! Opportunities exist for folks in research, analysis, outreach (media/government affairs) or communications fields, per attached document. Feel free to share. Congrats, Jill!
Update: Army-Navy 2017
Posted: 12/6/2017
Three more days until we sink the Army, sink the Army grey! Here's the latest gameday timeline from Navy Athletics: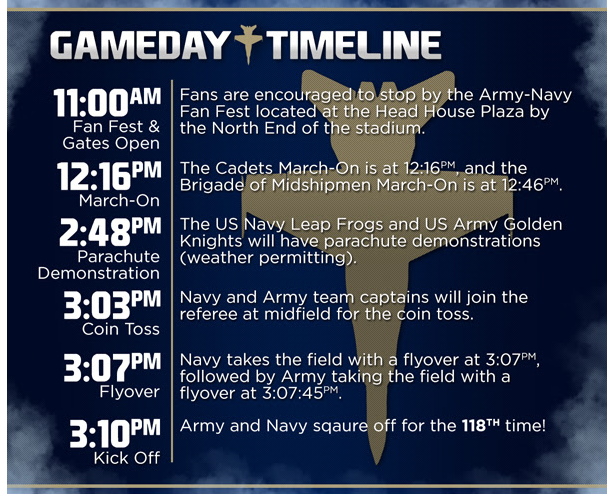 This is the link to see the full email, which includes parking information and the stadium bag policy. Army-Navy 2017
See you Saturday at the game! BEAT ARMY!!!
Army-Navy 2017… HELM YEAH! BEAT ARMY!
Posted: 11/30/2017
Sir, you now have 8 days and a wake up until Navy beats Army in football, sir!!! It's almost my favorite week of the year: Army Week! I'm sure you've all seen the HELM YEAH video circulating on social media, which is the latest in a series of installments we've enjoyed by ENS Rylan Tuohy and crew and I just can't watch it enough times.
Will Navy beat Army? HELM YEAH!
The T-shirts look wicked cool, and are still in stock as of today. I wasn't quick enough with my trigger finger on this year's Mules Can't Swim tees, so I made sure I got one of these. Check 'em out here: http://www.rylantuohy.com/store
There's a ton of events going on next Saturday, from our annual brunch at Tir Na Nog (approx. 0930) to the ESPN's College Gameday broadcast just outside the stadium and a '96 tailgater in Lot F. Bust out your cow bells, spirit buttons and goat hats and see you all out and about in Philadelphia! Stadium gates open at 1100, march-on of the Brigade is at 1215 and kickoff at 1500. Spirit gear is authorized… get pumped to BEAT ARMY! See you at the game, '96!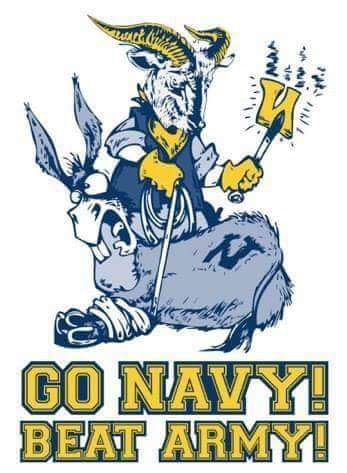 Honoring Brian Hoke: 2017 Antarctic Ice Marathon
Check out Christy Dow Hoke's South Pole marathon results from last week, when she ran 26.2 on the frozen continent to honor Brian and support the Navy SEAL and Third Option Foundations. BZ Christy, you are an inspiration to us all! Proud to call you family.
http://www.icemarathon.com/site/race-results/278.html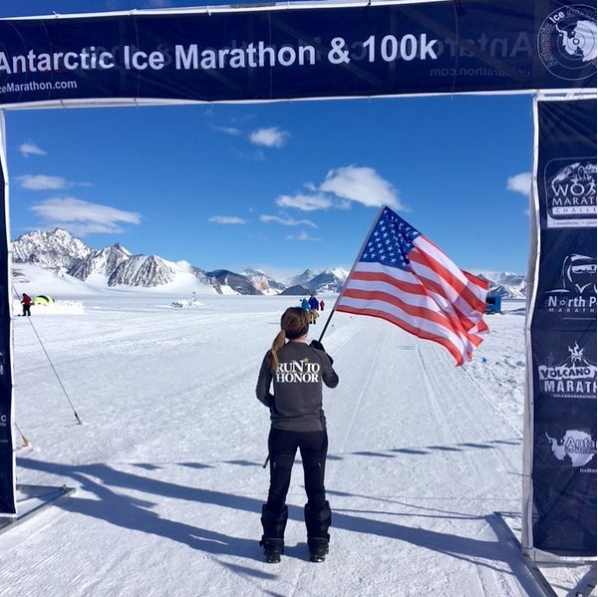 Army-Navy Tailgater in Philadelphia
Posted: 11/28/2017
Sir, you now have 10 days and a wake up until Navy beats Army in football, sir!!! Hope to see lots of '96ers out and about in Philadelphia next Saturday for the 118th Army-Navy game. The wx forecast looks awesome, the uniforms look highly badass, and the Commander-in-Chief's Trophy is ripe for the picking! If you're looking for a place to meet up with classmates, Johnny Hartnett is hosting an on-site tailgater this year prior to the game. Look for his setup in Lot F of Lincoln Financial Field starting at 1000 (map below). You can RSVP to him via the Facebook event he created on our class FB page, and he'll also be tweeting gameday updates using #BeatArmy96 (or follow him @FlyNavyHartnett). BEAT ARMY!!!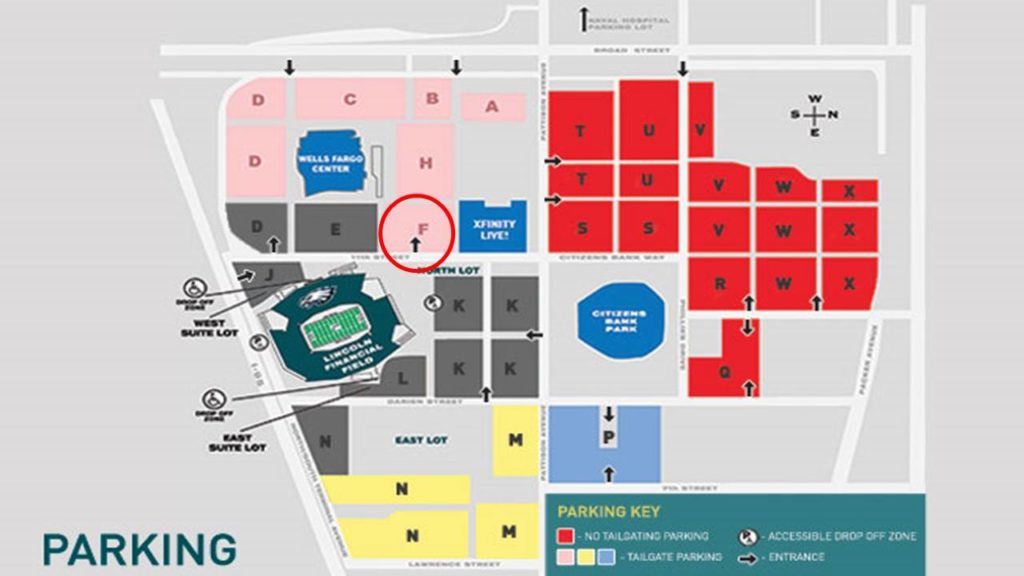 Class Project Thought of the Day
Posted: 11/13/2017
Find yourself daydreaming at work thinking about the good old days on the banks of the Severn? Why not wander over to the HR department at your workplace and inquire about how to apply for corporate matching for your donation to our class project? Free money like this could easily double the impact that 1996 can make at USNA! Contact Brian Reardon if you have any questions.
Spotlight on 2017 Army-Navy Gear!
Posted: 11/4/2017
Officially licensed 2017 Army-Navy gear is available through classmate Rob Hubert's online business. Shop https://www.thehungrypenguin.com/collections/mules-cant-swim before their awesome gear is sold out!
Recent Posts
Post Categories
Most Used Tages
Search the 1996 Site