Update: Army-Navy 2017
Posted: 12/6/2017
Three more days until we sink the Army, sink the Army grey! Here's the latest gameday timeline from Navy Athletics: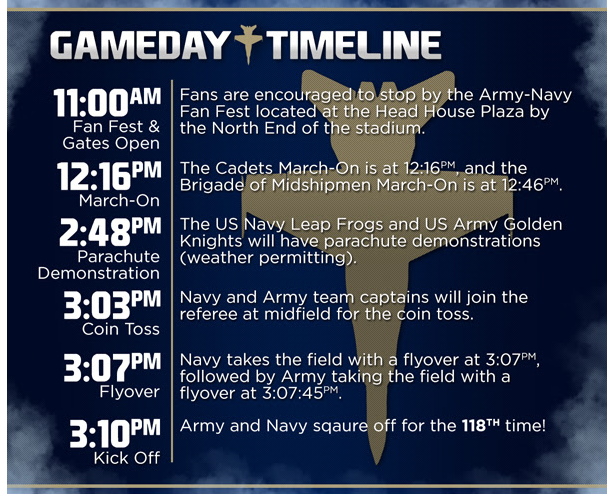 This is the link to see the full email, which includes parking information and the stadium bag policy. Army-Navy 2017
See you Saturday at the game! BEAT ARMY!!!
«
Army-Navy 2017… HELM YEAH! BEAT ARMY!
Recent Posts
Post Categories
Most Used Tages
Search the 1996 Site